10 Most Reliable Japanese Cars Ever Made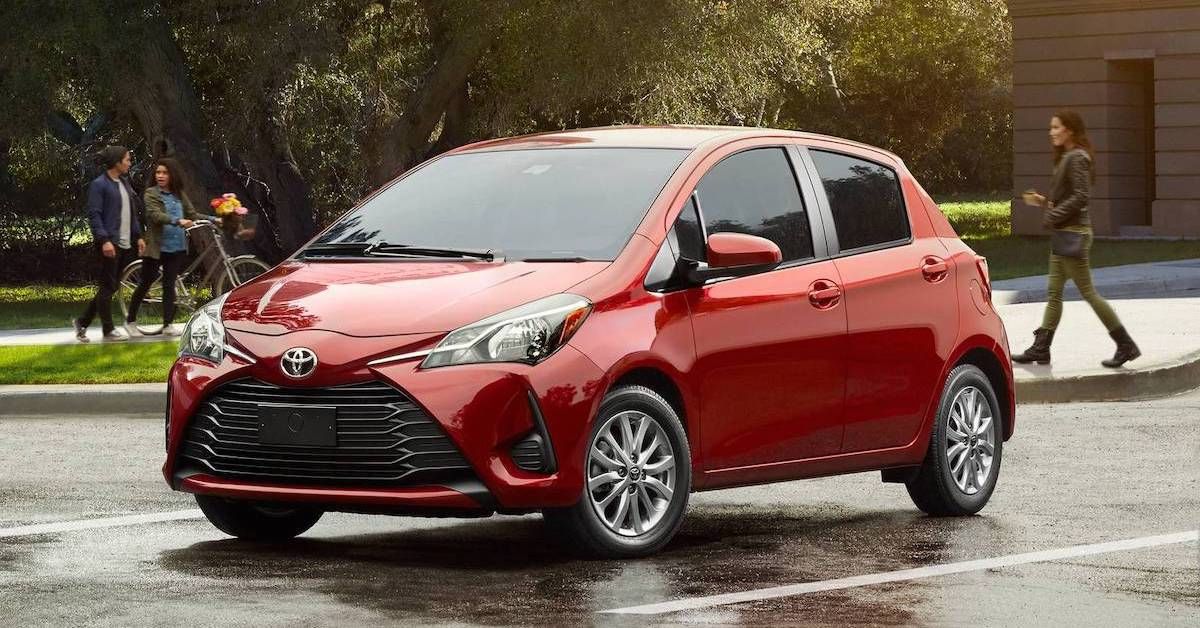 The success of Japanese made cars goes back to the early 1970s when Japanese automakers decided the best way to compete against popular American brands was to make better cars. They engineered dependable vehicles that were fuel efficient. It turned out to be a profitable strategy, and marketing these cars as "reliable" helped get Japanese cars into the garages of Americans.
Advertising their cars as reliable was not a marketing-ploy. These cars were made well the first time. It was accomplished by making the assembly line more precise, more accurate, and with the goal of perfecting manufacture. Each prototype was built by hand to perfection, before assembly. This, as opposed to American manufacture at the time, made Japanese imports more flawless. The ubiquitous phrase, "close attention to detail" was seemingly invented by Japanese engineering. It costs more to make reliable cars, but profit is reaped by not having to rebuild faulty examples and not being burdened by recalls. It's called overengineering.
Related: These Are The 10 Most Overengineered Cars Ever
10
Toyota Corolla
Toyota Corolla has been dominating reliability charts for decades. Wearing the Toyota badge, the Corolla attests its longevity. For over 50 years, its reputation for reliability makes the Corolla the top-selling car anywhere.
One out of 5 Toyota products sold is a Corolla. The Toyota Corolla was rated 1st out of 36 cars in its class by RepairPal. Major repair issues are not common. And the annual repair costs are only $362, on average.
9
Suzuki Swift Sport
The Suzuki Swift hot hatchback is one of the most popular compact cars in the world. It's sporty and affordable and manages uneven terrains. It was awarded in 2018 for Wheels Car Of The Year and won five stars for reliability from Canstar Blue Small Car Reviews & Ratings. Operational problems are minimal.
The Swift Sport is a mild hybrid that uses a 1.4-liter turbo engine on a 48V hybrid system. It's affordable to buy, affordable to drive, and its reliability status makes it affordable to own. But not if you live in the States. The Suzuki Swift is only available abroad.
Related: 10 Reasons Why We Wish The Suzuki Swift Sport Was Available In The State
8
Honda Accord
The 2022 Honda Accord ranked high on US News midsize car reviews. It was named the best car for the money and best car for families. But the Accord has been winning reliability awards for a long time. Its track record goes back to the first Accord in 1976 and by 1989 it was a best-selling car. The Honda Accord is safe, dependable, and performs well, and it has done so consistently.
Ownership costs are minimal with an average of $400 per year spent at the shop. This includes regular maintenance. It is fun to drive an affordable car.
7
Toyota Camry
The Toyota Camry is easily one of the most reliable cars ever. Consumer Reports points out that the current Camry offers good gas mileage, a quiet ride, and easy-to-use controls. In 2021, an all-wheel-drive option was introduced. It's not made to hug the turns with athletic prowess, but it gets the job done.
As with all makes, not every model through the years is the absolute best, but overall, the Camry delivers one of the best midsize sedans for the price. The seventh-generation Camry received some of the brand's best rankings. And these cars will keep on rolling into the 200,000-mile territory. This makes the Camry a good used car model. A used Camry can be had for about $5000.
6
Mazda MX-5 Miata
The Mazda MX-5 Miata has a track history for being one of the most beloved sports cars for its snazzy looks and its manageable price. Introduced in 1989, it became the world's top-selling 2-seat convertible sports car. And it is reliable; an MX-5 Miata has racked up perfect reliability ratings. Consumer Reports ranked the car much more reliable than any other car.
These cars last over 200,000 miles. In 2019, a survey of Miata owners found a high percentage of these Mazdas that met or surpassed the mark. And, depreciation is low, at 37 percent after five years. But with its reliability ratings, the MX-5 makes a good used car option.
Related: 10 Worst Japanese Car Engines Ever Made
5
Subaru Impreza
The Subaru Impreza impresses as its name seems to imply. No one really knows. We do know that it was named 1 out of 5 best wagons, 1 out of 5 most reliable wagons, and for safety, it did even better. These numbers were crunched by ISeeCars. The rating agency gave the Impreza its best score in safety, with a 9 out of 10. For overall reliability, the Impreza ranked 8 out of 10.
In 2022, Subaru won two Kelley Blue Book (KBB) Image Awards. Clearly, owners love these cars. The car can get up to 36 MPG on the highway, which is good for AWD, a standard Subaru feature. 2022 is the last year for the Impreza wagon. But this model makes an excellent used car choice with strong reliability ratings.
4
Lexus
​​​​​According to KBB, Toyota makes the most reliable car. But at the top of the list is Lexus. Across the board, from every rating study, Lexus is the most dependable car.
Some years and models stick out. The Lexus LS and Lexus ES get lots of deserved recognition. The LS received a 93 out of 100 from JD Power for the older models that came to the market after 1989. For the newer gen cars, Lexus has earned 84 out of 100. The LS400 is known for consistently winning a 5.0 score. Its lowest rating is a 4.4. But that was not as much for reliability as it was for not being as brawny as BMW and other performance machines.
Toyota developed Lexus to compete with top luxury brands, and to do that, as Japanese engineering consistently does, it manufactures dependable machines. The strategy worked. Japanese reliability made the Lexus more desirable for luxury buyers, as compared with German engineering.
Related: Lexus ES Vs GS: The Pros And Cons
3
Nissan Altima
Nissan Altima has a solid reliability record. The 2022 midsize model got an 85 rating from JD Power for quality and reliability. And, as an even better harbinger, the 2022 Alitma has had zero recalls from the NHTSA. Perhaps that is why the Nissan midsize sedan offers a three-year warranty. US News says that the car is spacious, comfortable, relaxing to drive, and delivers great gas mileage.
If you're buying a used car, the Altima has exceptional reliability, especially in years 2001, 2004, 2007, 2011, and 2012.
2
Toyota Yaris
The Toyota Yaris, the least expensive vehicle in the entire Toyota lineup, has been impressing for years. WithClutch, a data crunching vehicle rating company, gives the Yaris a 92.55 reliability out of 100, beating most cars. The average car that is a best-selling model has a reliability rating of 57, to put it into perspective.
The Toyota Yaris has proved its dependability around the world. In the UK, the Yaris won the title of UK's most reliable car in 2021. It also won accolades as European Car Of The Year that same year. It's sporty and fun to drive with excellent safety features. And, it is, of course, affordable.
Related: 10 Things Gearheads Should Know About The EK9 Honda Civic Type-R
1
Honda Civic
The Honda Civic is the original Honda model coming out of Japan in 1973. As the automaker's first car, it introduced a sharp contrast to bulky, gas-guzzling American cars. The Civic took Detroit by surprise. It was built with careful Japanese engineering that boosted efficiency. The innovated engine was called a CVCC, or Compound Vortex Controlled Combustion.
In contrast with American cars, this subcompact car doubled the day's average gas mileage with 40 MPG. Now, 50 years later, the Civic by Honda is one of the most reliable cars ever made.