10 Sports Cars That Didn't Age Well At All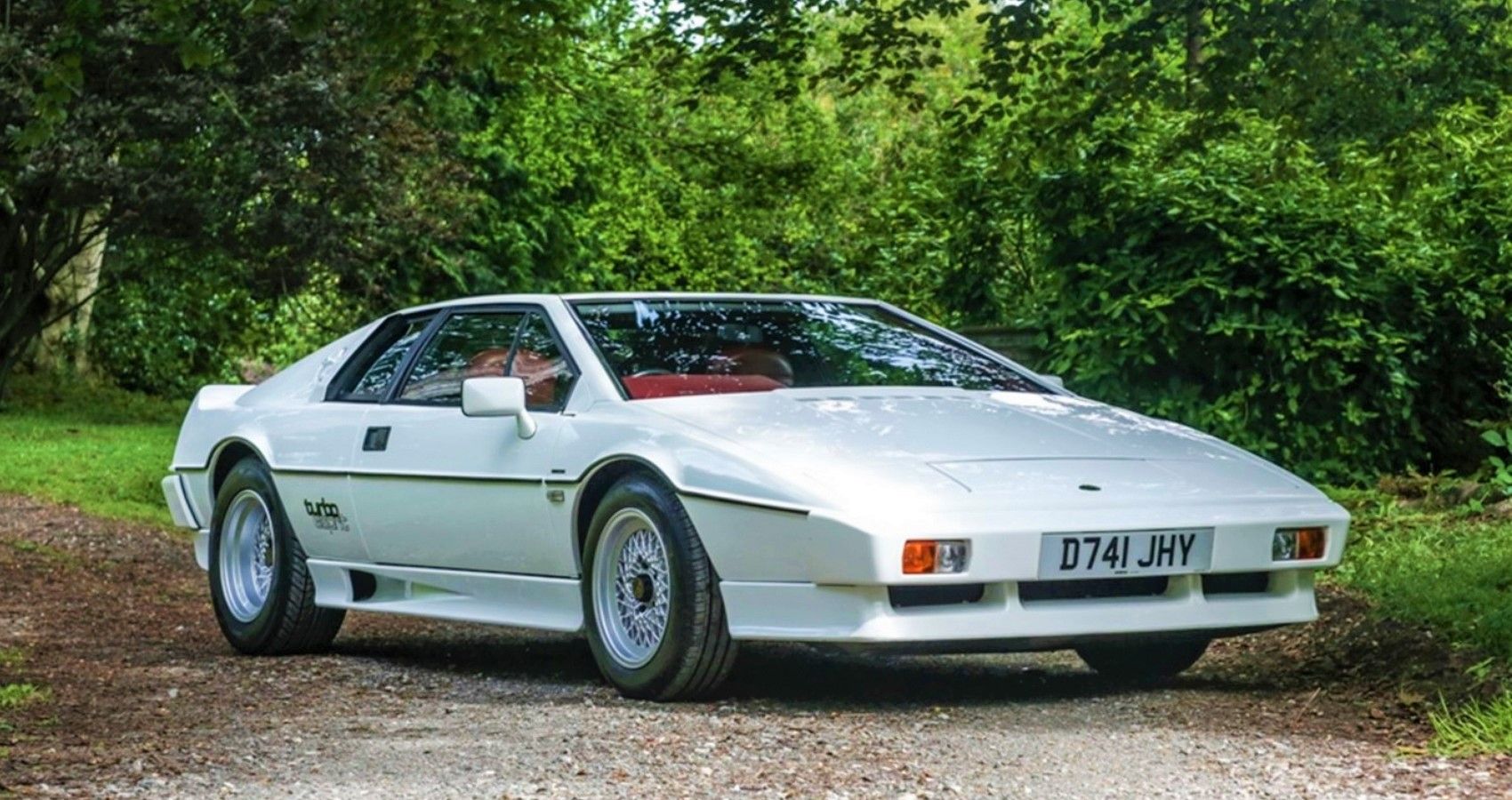 Time waits for no man or machine, once great sports cars that wowed gearheads with jaw dropping looks or performance inevitably suffer the ravages of advancing years.
Even the biggest names risk ridicule compared to modern exotics, styling trends change as does the engineering contained under some of the world's greatest cars. Take a look at Lamborghini's Countach, razor sharp bodywork, impossibly low rooflines designed to wow, even if the driving experience was at best merely average, in its day fabulous to gaze upon. However, park one alongside the Huracán or Aventador, and you'll struggle to see what the fuss was about. From hero to zero, here are 10 sports cars that have aged badly.
10

Ferrari F40
Pin-up poster child and former world fastest sports car, Ferrari's all or nothing approach meant stripping back the F40s body and cockpit to a bare minimum, even skimping on the paintwork so gearheads could see the carbon strands through its Rosso Red coat.
Beyond a shadow of doubt an icon for its time, but compared to modern supercars where carpets, leather and a slew of high-tech toys both inside and out, and the F40 looks and feels cheaply made. The headline feature was a 3-liter turbocharged V8, while attention grabbing at its time, boasting 478 hp, that's a figure even mid-range luxury sedans surpass with ease. As for the performance, on song blisteringly quick, provided you kept within its power band, outside this, the F40 is extremely laggy.
RELATED: Fastest European Sports Cars Of the '80s
9

Aston Martin Vanquish
Wowing crowds with the kind of looks that would make even James Bond stop and stare from 100 paces, the 2001 Aston Martin Vanquish is definitely a worthy contender for Aston's prettiest car to date. Remembering Ford ownership at the time limited Ian Callum's creative output, looks alone cannot save the Vanquish.
Powered by a masterful naturally aspirated 6-liter V12 boasting 465 hp, marketing execs at both Ford and Aston proudly claimed the Vanquish was an ultimate expression of luxury GT cruiser, topping out at 190 mph. Unfortunately, even from its launch, the Vanquish was hobbled by an outdated paddle-shift transmission responsible for whiplash inducing upshifts and downshifts that were measured in seconds.
8

Mazda Miata NA
Long live the Lotus Élan, err no wait, that should read the Miata. Mazda, in a double blow to Lotus and the UK sports car market, copied the original '60s era Élan, and in one fell swoop killed its successor. Time, however, has not been kind to Japan's favorite soft-top roadster, once hailed as a perfect minimalist two-seater, the same lack of "creature comforts" and goodies makes the MX-5 look very dated.
Pure genius for its time, simple bodywork and chassis designs paired with a 116 hp 1.6-liter inline-four motor providing brisk, if not rapid performance, Mazda concentrating on the fun factor. While still a capable drivers' car, even Mazda realized times had changed, the MX-5 replacing itself several times.
7

DeLorean DMC-12
As a movie star, DeLorean's forward-looking DMC-12 is recognized the world over, as a sports car, even from the new it was a turkey. Brushed stainless steel body and gullwing doors aside, everything beneath its skin had been seen before.
Rushed into production with ever-changing design elements kicked off the DMC-12s the biggest problems, poor build quality frequently resulted in DeLorean replacing rather than fixing cars. Under the skin, wheezy PSV 2.75 liter V6 motors couldn't reach single digits in a drag race. The DeLorean dream was short-lived, DMC-12s desperately short on development time rolled the factory gates looking far better than it actually was.
6

Subaru XT
"The First Subaru Built To Excite", fortunately, Subaru moved on and learned from the XT's mistakes. Launched in 1985, boasting more straight lines than a geometry convention, the XT was eye-catching if nothing else. Aside from its wheels and arches, we challenge gearheads to find another curve.
On the inside, proudly boasting an aviation inspired cockpit, meant more sharp edges, digital displays and a peculiar steering wheel design with its two spokes at 90 degrees to one another. Engine options differing from market to market, US gearheads were treated to a revised H4 2-liter turbocharged lump producing 115 hp, hardly exciting stuff that Subaru's marketing gurus promised.
RELATED: Here Are The 10 Ugliest Wedge Shaped Sports Cars
5

Nissan GT-R
At 15 years of age, the Nissan GT-R in sports car terms should be getting on for retirement. Launched back in 2007 boasting a slew of techno-wizardry augmenting a turbocharged 3.8-liter V6 delivering world beating acceleration off the line, the GT-R was blisteringly quick.
Despite dozens of updates to the suspension and drivetrain, current NISMO spec cars pushing 600 hp, the GT-R is little changed externally and internally. Once the fastest JDM money could buy, it's feeling a bit dated, and with a new tantalizing Z-car waiting in the wings, Nissan should bow out in style and retire the GT-R.
4

MG Midget
Serious performance fans should skip this one, MG's Midget soldiered on for decades, barely changing anything from the dated leaf spring set-up to its ancient 0.95-liter BMC A-series motor. Incredibly, MG found buyers for the Midget until its demise in 1980, almost two decades after its launch.
Although later Midgets gained bigger engines, series IIIs fitted with 1.3-liter units, they were not especially quick, Zenith-Stromberg carburetors maxed out at 50 hp. Peugeot, Volkswagen and dozens of other carmakers having already switched to fuel injection for even the most basic of cars.
3

Lotus Esprit Turbo S3
The Lotus Esprit purely on driving merit and performance is one of the best sports cars ever made and proved beyond a shadow of a doubt that rock-hard suspension and big engines didn't equate to speed. Instead, lightweight construction, small motors and a compliant ride set the benchmark for all things wedge shaped and fast.
Until Peter Stevens came along and softened the Esprits' lines barely anything had changed since the Esprit debut, including a host of parts borrowed from other cars. Rover tail lights, Morris Marina door handles the most obvious ones, but the Esprit also used a dated Renault transaxle, shifts were anything but precise, requiring gearheads to plan ahead when swapping cogs to avoid grinding each of the 5 ratios on hand.
2

Mitsubishi FTO GR
Riding high on the success of both the 3000GT and Lancer Evo range, Mitsubishi took a rare wrong turn with the Fresh Touring Omologation (FTO). In place of turbocharged all-wheel-drive mayhem, gearheads got a lukewarm front-drive coupe.
Front-drive disappointment aside, FTO GR's shipped with 2-liter DOHC V6's putting out a respectable if not exciting 168 hp, hitting sixty in under 7-seconds is entirely feasible. More performance was available further up the range, but even that couldn't mask the FTOs conservative styling, inside and out it time hasn't been kind to Mitsubishi's budget sports coupe.
RELATED: 10 Japanese Sports Cars Of The '90s Ranked Worst To Best
1

Chevrolet Corvette C4
Chevrolet's first all-new Corvette since the '60s, the C4, or fourth generation, was lighter thanks to extensive use of aluminum for its chassis and suspension. Glassfiber bodies hiding a revised Crossfire V8, joined in 1985 by Chevrolets 230 hp L98 engine.
Futuristic looks on the outside were matched by a typically '80s style digital display, think Knight Rider, only on a smaller scale. Unless you're a gearhead with a love of all things square, the C4s dashboard conjures images of cheap '80s plastic nastiness that hasn't aged well.