Check Out This Fascinating Ferrari 250 SWB Restomod By GTO Engineering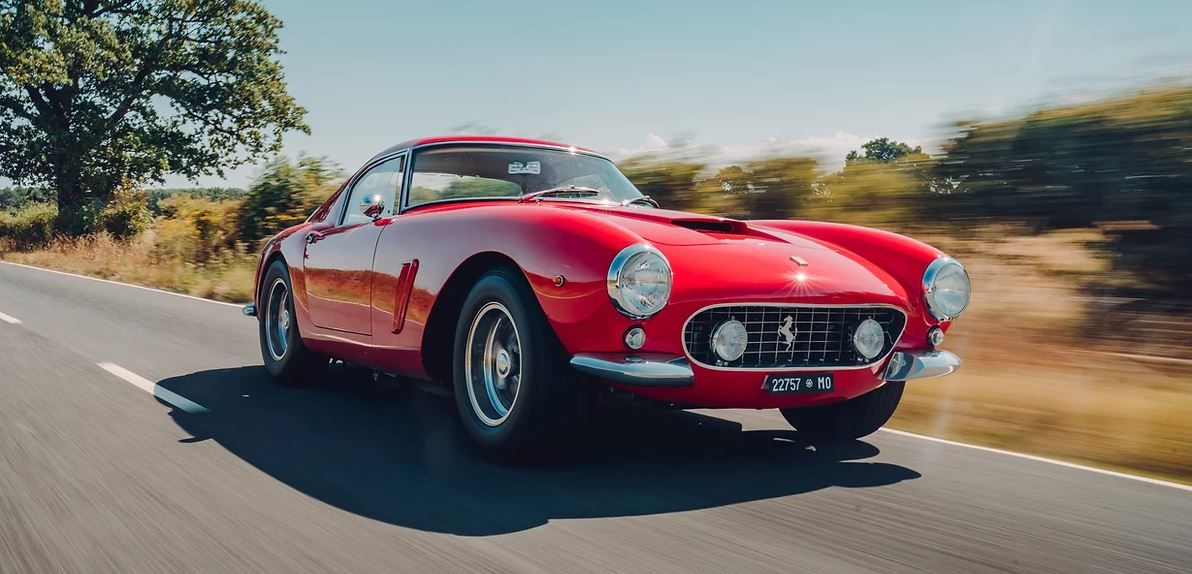 Have you ever imagined what would happen if classic sports and supercars from the twentieth century were rebuilt by today's engineers, using today's technology? We're not talking about all-new generations of classics being reimagined with modern design cues and engine specs, no, we're talking about restomods – a fascinating take on classic car restoration that usually results in some of the most fun to drive and well-made vehicles imaginable.
Restomodding is a concept that involves rebuilding classic vehicles with a slight twist. Instead of restoring them to the way they were when released from the factory back in the day, restomods are actually rebuilt with completely new parts that are intended to match the specs and composition of the originals, but built and put together using today's more precise and perfected technology. The result is literally a modern classic, that looks and feels like it was built 50 years ago, but boasts an amazing build quality courtesy of the best engineers around today.
GTO Engineering is a company that knows a thing or two about building brand-new parts for classic vehicles. Before the pandemic, their whole gig revolved around offering a wide array of parts for classic Ferrari sports and supercars that would otherwise be near impossible to find replacement parts for. In 2021, however, they combined the expertise of their engineers to put together a restomod of the extremely rare and gorgeous Ferrari 250 GT Berlinetta SWB, and it turned out amazing. Let's take a closer look at it.
Related: Rare French Grand Tourer: This Is What A Facel Vega Facel II Costs Today
Restomod Perfection: GTO Engineering Aced The Ferrari 250 SWB
Restomodding is usually a tricky business, and it's hard to find the sweetspot between making the restoration too similar to the original, or jumping over the edge by adding way too many modern touches to what's supposed to feel like a classic. Fortunately, it's more than safe to say that GTO Engineering hit the nail on the head with their restomod of the Ferrari 250 GT Berlinetta SWB or 'Short wheelbase'.
Gazed at from the outside, the 250 SWB restomod is almost identical to the original 1959 road racer, from the thin-spoked centerlocking wheels to the Pininfarina designed body curves and everything in between, GTO Engineering's revival is just as gorgeous as Ferrari's own 250 was upon original release. The same remains true for the vehicle's interior, which is built to match the original, and doesn't offer modern touches such as screens or buttons that didn't exist back in the day, aside from a climate control system and charging port that can now be considered necessities.
Things are different underneath the skin of the 250 SWB restomod, because it doesn't feature old Ferrari parts that could have simply been restored. Instead, GTO Engineering designed and manufactured their own parts using their own skills and technologies, and that means that – even though they're intended to replicate the originals, they're based on an improved design and build process that allows for greater reliability and overall functionality. Even the engine and transmission offered in the 250 SWB Berlinetta is completely manufactured by GTO Engineering, making for one of the most complete restomods imaginable.
Related: We'd Happily Remortgage The House To Buy These 9 Awesome European Classic Cars
Specs Of GTO Engineering's Ferrari 250 SWB
The great thing about restomods for customers is the fact that many companies that offer them allow each individual buyer to customize certain aspects of the revived classic. Things are quite the same with GTO Engineering, as they offer the 250 restomod with either a 3.0, 3.5 or 4.0-liter V12 engine fitted to an optional 4 or 5-speed manual gearbox.
This might be a worry for some people, because even in today's era, it may be hard for certain engineers to replicate the build quality and performance of Ferrari's world-class engineers; but since the people at GTO Engineering have been working on classic Ferrari's since the very birth of the company, it can be said with confidence that they know exactly what they're doing as long as the prancing horse is involved, and that means that their restomod of the '59 250 SWB is built to perfection. The 3.5-liter version of the 250 GT restomod puts down 320 horsepower and is capable of doing 0-60 mph in just 6 seconds. These numbers are a slight improvement over the original, but that isn't the point, as we've already mentioned repeatedly.
Let's get things straight; unlike the unfortunate fate that meets most collectible classics these days – which usually entails a life limited strictly to garages and showrooms with no actual driving being done, the 250 SWB restomod is built to be driven and enjoyed to the fullest. Sure, it may be clunky with heavy steering and unassisted breaks – not to mention the absence of all other driving aids that come standard today, but it still inspires confidence through the immense build quality it provides. The V12 sounds godly, the view and feel of the 250 from the inside is breathtaking, and the performance is more than your inner child could ever ask for.
This Is A 1968 Dodge Charger Restomod Done Right
Read Next