Cytronex electric bike conversion kit review: Engineering done right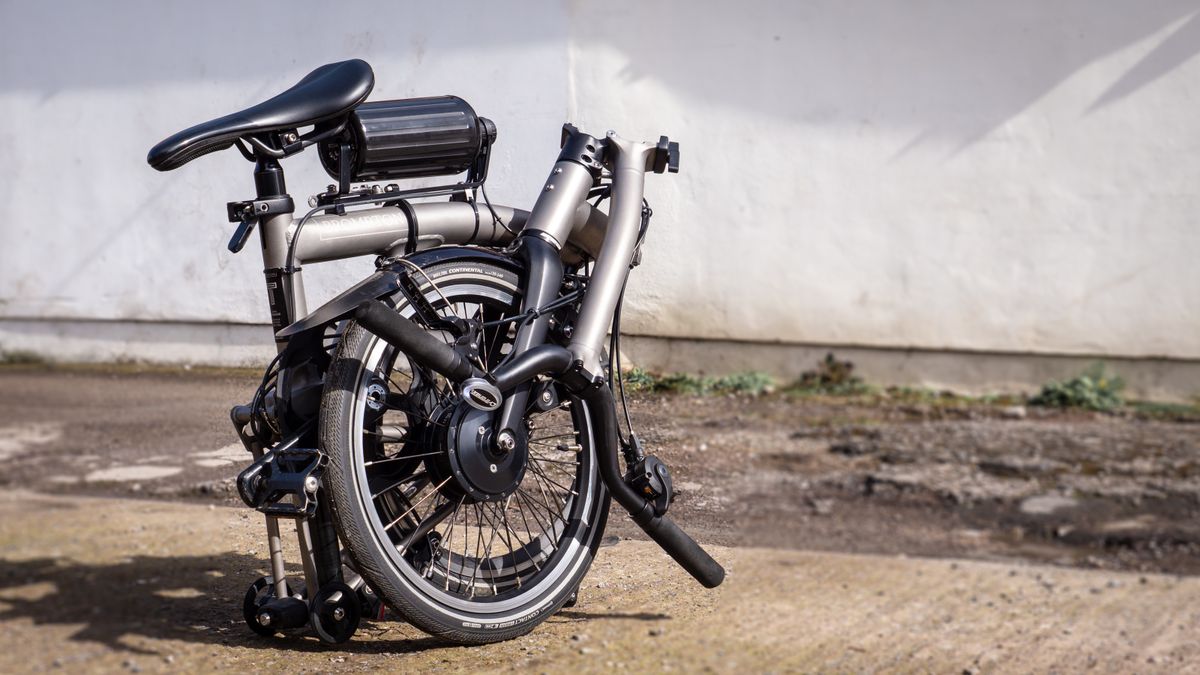 Cytronexis a small British brand, established in 2008, that lays claim to being the first company to create an electric bike that, in the founder's own words, "looked like a bike". 
Nowadays, some 15 years later, its attention has long since turned toward making aftermarket electric bike conversion kits. These kits, from both Cytronex and elsewhere, are an immensely popular, fast-growing segment of the bike industry as people look to add power to their existing bikes. The even faster-growing ebike market has transformed the way many people around the world travel, but the initial cost can be high, so converting a bike you already own is a promising proposition. You can continue to ride the bike you already know and love, with a smaller upfront cost, and in a less wasteful way than buying an entirely new bike and leaving the old one to rot in the shed. They offer something of a win-win-win, really, so it's no wonder that they're popular. 
Specifications: Cytronex electric bike conversion kit
Price: Approx £1000, depending on specs
Battery size: 198Wh
Power: 250W motor
Modes: Five, customisable
Motor position: Front hub
Upon requesting to review a Cytronex system with a view to seeing if it's worthy of inclusion in our guide to electric bike conversion kits, the company's founder got in touch and offered the Brompton T-Line; the uber-lightweight folding bike from the British folding bike experts, which the brand had recently converted. Having read our editor Peter's positive Brompton T-Line review, I couldn't say no.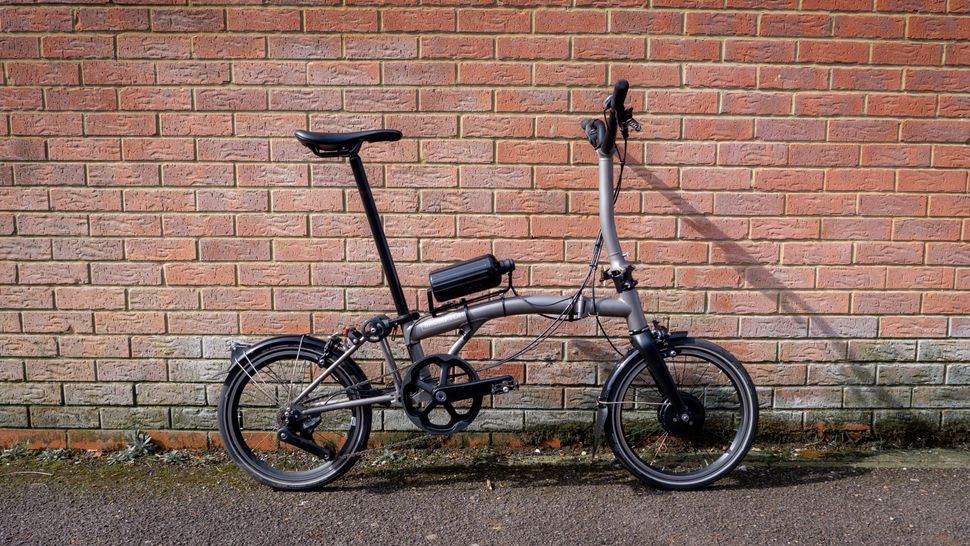 It's worth stating at this early stage of the review that electric bike conversion kits work in a variety of different ways. Some add a motor to the front hub, such as the Swytch kit or the Bafang-created kits sold commonly on Amazon. Others apply power directly to the cranks, while the Rubbee-X applies power to the rear tyre, and the coming-soon Skarper system adds it to the disc brake rotor. 
Cytronex is among the former, adding power to the front wheel via a powered hub. As part of the purchase, you choose your preferred rim from a selection of options, and a pre-built powered wheel comes as part of the kit.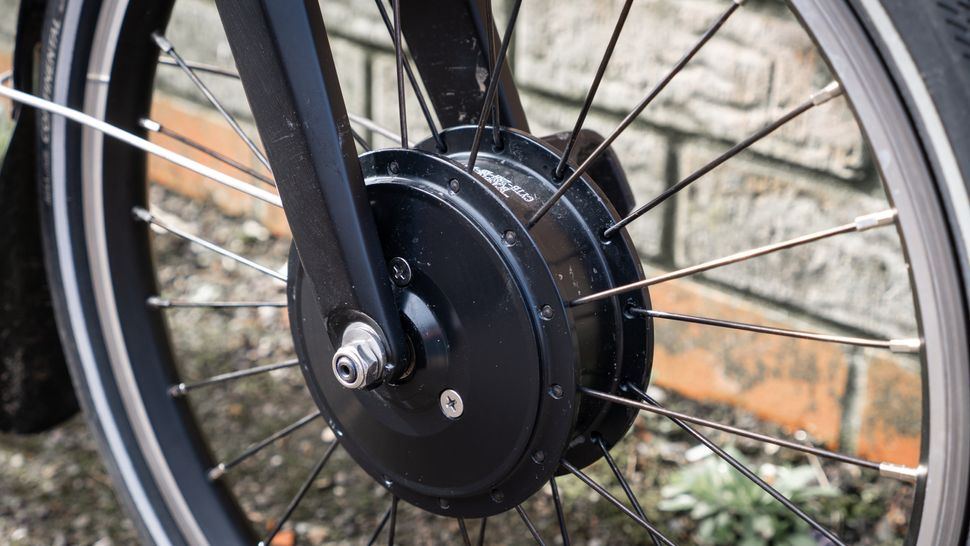 Also important to state is that Cytronex doesn't only convert Bromptons. Cytronex can convert many different bikes, from road bikes to hybrids and even tandems. They can also adhere to all territories' limits around maximum power and speed. That means if you're in the UK, your system will come with a three-pin plug and programmed to cut out at 25km/h, whereas if you're in the USA, you'll get a two-pin plug and a system programmed to cut out at 32km/h. 
The T-Line, with its feathery weight and enormous price, is a bit of a PR stunt on Cytronex's part, and the overall package is a seriously premium bike with Brompton's proprietary four-speed derailleur and an impressively low overall weight of 11.5kg. We've already reviewed the T-Line itself, so for the sake of this review I'll focus on the Cytronex ebike conversion kit alone.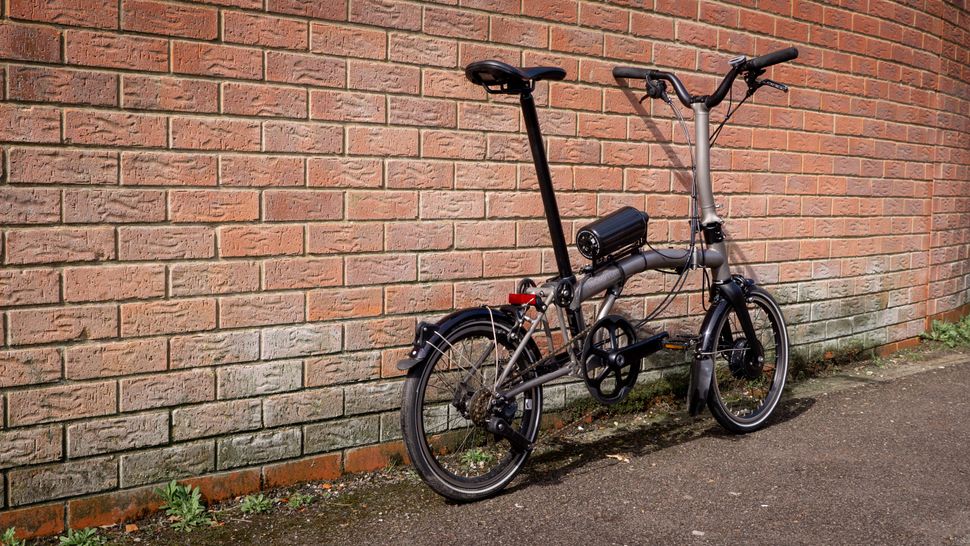 Finally, before we get into the thick of the action, a word on price. The Cytronex electric bike conversion kit is priced at around £1000 plus added extras, which will of course alter the price depending on your bike's specs and your preferences. The cheapest configuration I can create on the website is £1075.99, including the cheapest 700c road wheel choice on offer, the mandatory addition of brake rotors, and the cheapest available charger. Upgrading the wheels, opting for a portable charger or adding tyres and inner tubes will bump this price up, but the base cost remains the same. Likewise, if you're local to Cytronex in Winchester, UK, the brand's engineers will fit it for you, for another fee. 
This converted Brompton, as I ride it, is somewhere in the region of £5,800 – approximately $7,000 or €6,500.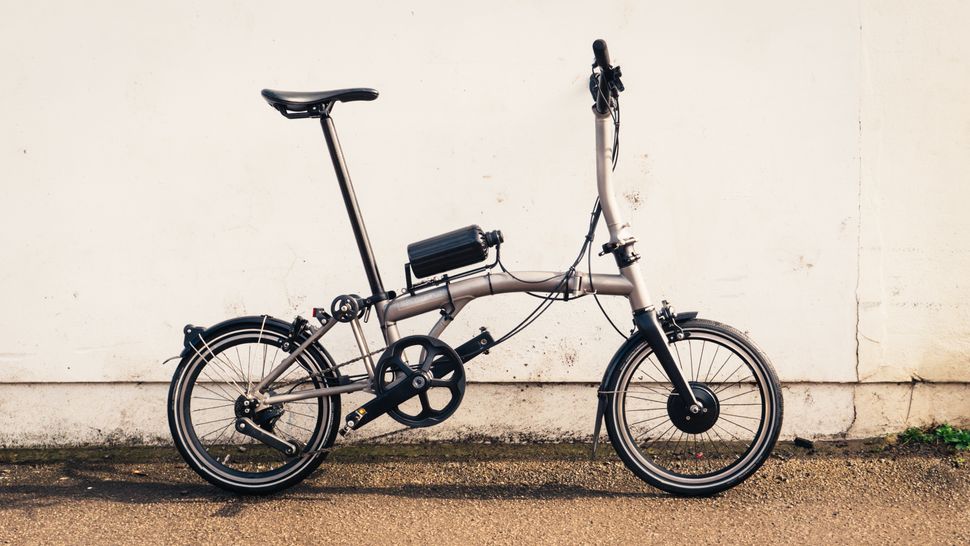 Design and specifications
The Cytronex ebike conversion kit consists of a battery, a hub-drive motorised front wheel, a control button for your handlebars, a cassette-tooth-counting sensor, brackets or mounting hardware necessary for holding each item in place, and wiring. 
It all comes pre-connected with each wire cut to an agreed length, so in many respects, it is 'plug and play', albeit the 'plug' aspect of that can take a bit of time, as I'll explain shortly.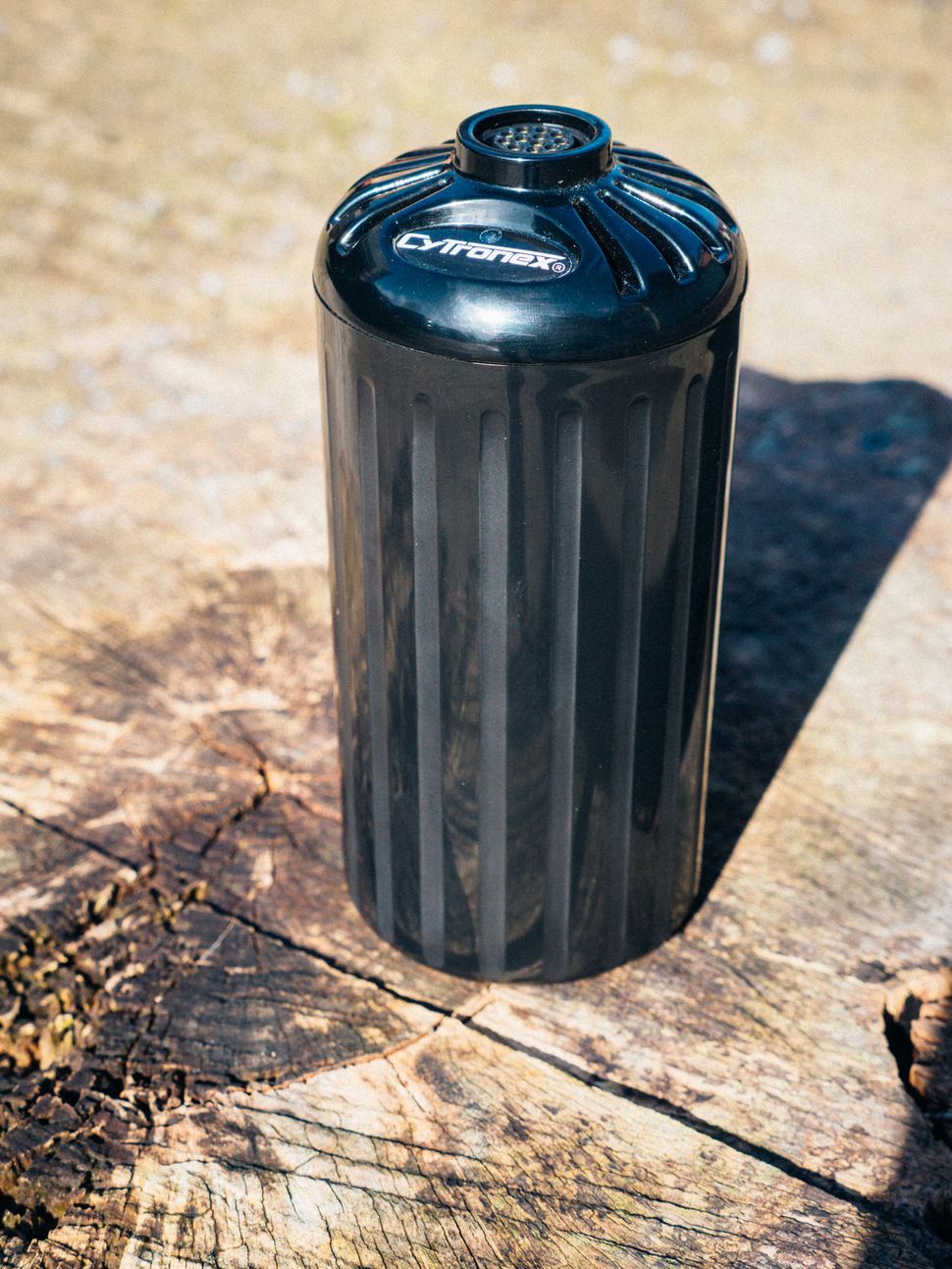 Battery
The battery of the Cytronex ebike conversion kit is bottle-shaped, and takes advantage of the bottle cage mounts on the frame of most bikes. At 25cm tall and 12cm wide, it's a little bulkier than most, but that's often the case. Inside here is where the brains of the system are housed, as well as the 198Wh (watt-hours) of battery power. 
I say battery, but I mean batteries – plural – because Cytronex has done something very smart here; something that I'd say is a reflection of the brand's seemingly excellent attention to detail. If you want to fly with your bike, or ship it using a courier, there are certain rules pertaining to batteries. Any single battery over 100Wh, or any product with more than two batteries up to 100Wh is classed as 'dangerous goods' and is met with red tape and added cost. What's clever is that inside the bottle shaped outer, Cytronex has connected two separate batteries, each of which at 99Wh for a total of 198Wh. This means the Cytronex conversion kit bumps right up against that limit, while remaining 'safe', and makes it cheaper for customers to have their bikes shipped to them, and easier to take it on a plane. 
On the outside of the battery, a small light illuminates in colours relating to the available remaining battery life, and will flash in certain patterns should the system have an issue. It also has Bluetooth built-in, so you can connect it to a smartphone for reasons we'll get into, and an accelerometer inside that wakes the battery as soon as it senses movement. You can also wake it by inverting it.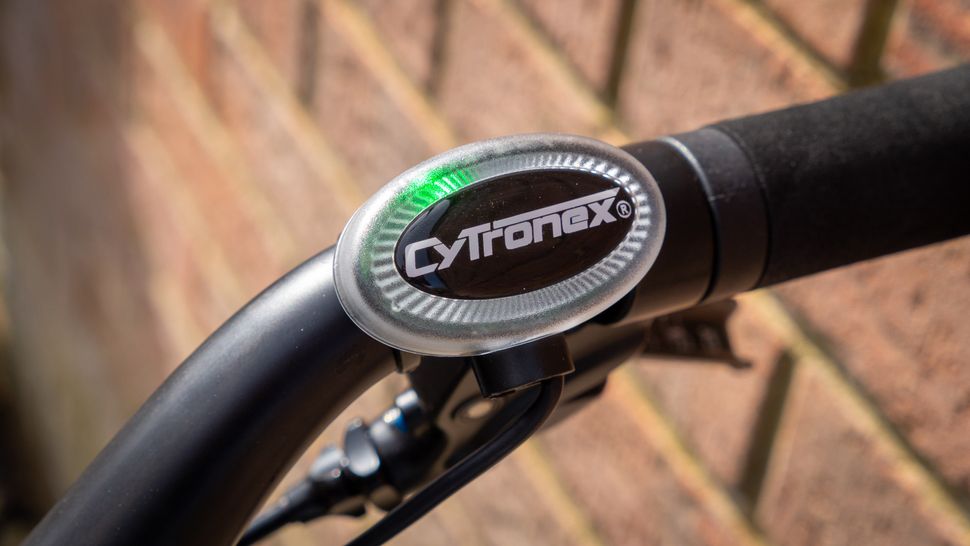 Control button
The button, mounted to the handlebars, helps the user control the system while riding. Push the centre of the button to switch the bike on and off, or push the left or right side to decrease or increase the current power mode. One of five lights will illuminate depending on your current mode. It couldn't be simpler.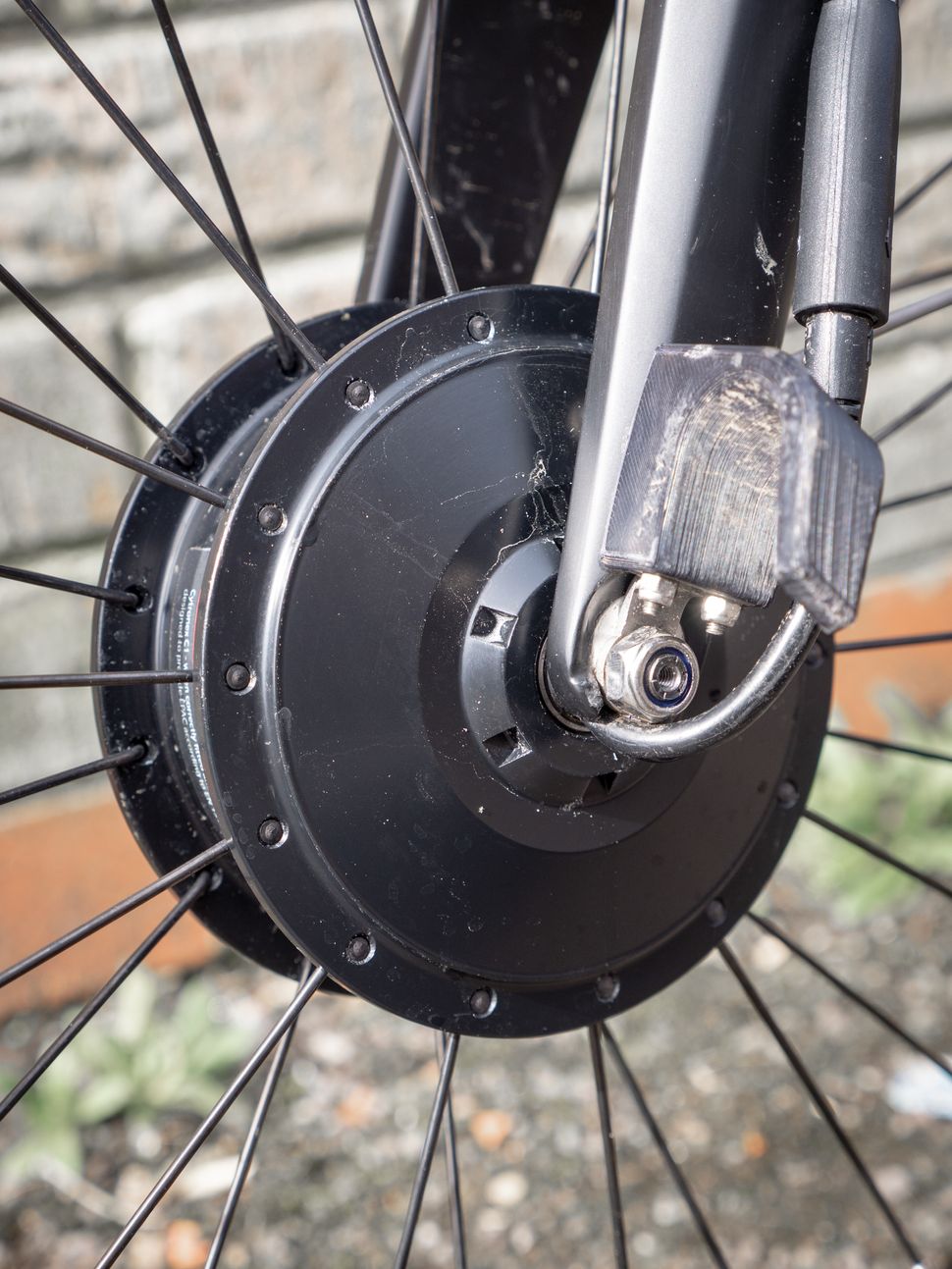 Motor
On all Cytronex conversion kits, the motor is placed inside the hub of the front wheel. As part of the purchase process, you select your territory (USA, UK or EU), then choose your wheel size and your preferred rim from a select few options. Cytronex will then build the hub motor into your wheel, so all you need to do is change your wheel as part of the fitment. 
The motor in this system offers 250 watts of power and will cut out at 25km/h in line with UK electric bike laws (opens in new tab).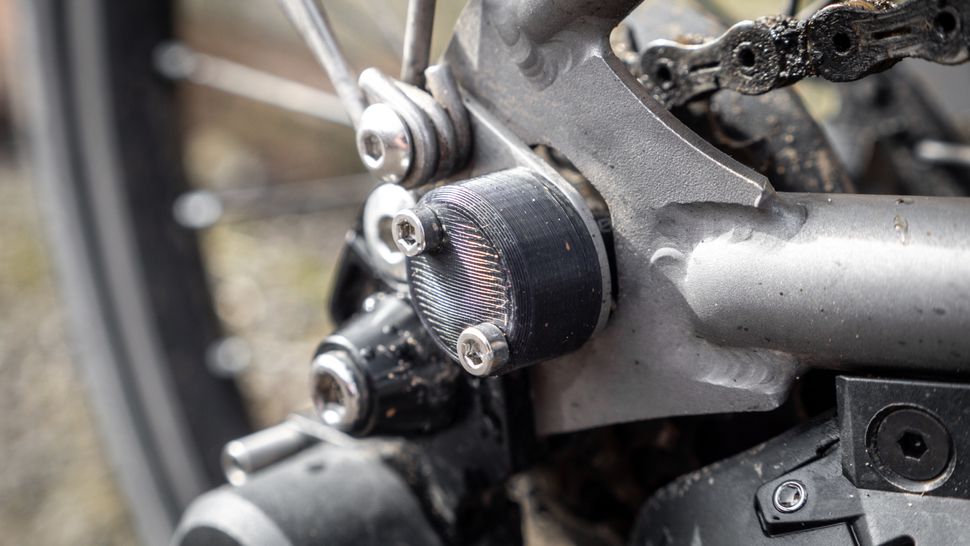 Sensor and software
This is where the Cytronex tends to differ from the likes of the Bafang front motor kit, because instead of measuring cadence at the cranks, it monitors the teeth on a cassette sprocket and uses that to discern whether or not the user is pedalling. In most kits, it counts the teeth from 'above' with a sensor held over the cassette. However, in the case of the T-Line, the original mounting bracket wouldn't fit so Cytronex made a new sensor that fits into the hole between the seatstay and chainstay joint and senses the cassette teeth from the side. That's not overly important in use, what is important is that it works (and it does). 
When you stop pedalling, the cassette stops, the sensor notices and the power is cut out. Start pedalling again, and the power comes back. That much is pretty obvious, but what's important to know here is that there is no power curve in line with your effort as torque-based electric bikes can create, this is a simple on or off, with the actual amount of power depending on the setting you choose on the handlebar button.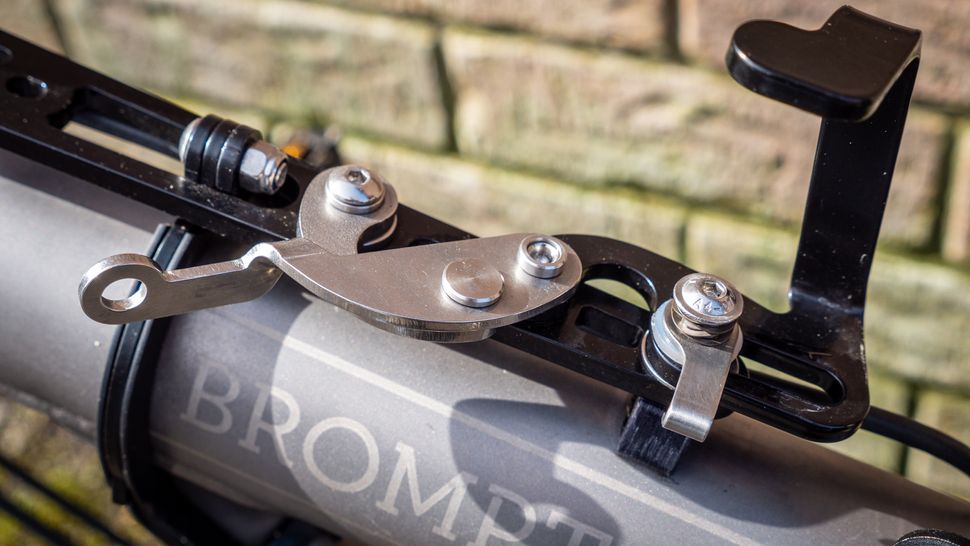 Hardware
The mounting hardware could be easily overlooked, but given this is a system you'll likely end up fitting to your own bike, it's a key part of whether it'll actually be a good buy or not. I can say the brackets on this bike are excellent and secure, but you should know that most of the mounting brackets on the T-Line are different to what you'd receive in your own kit, were you to buy one.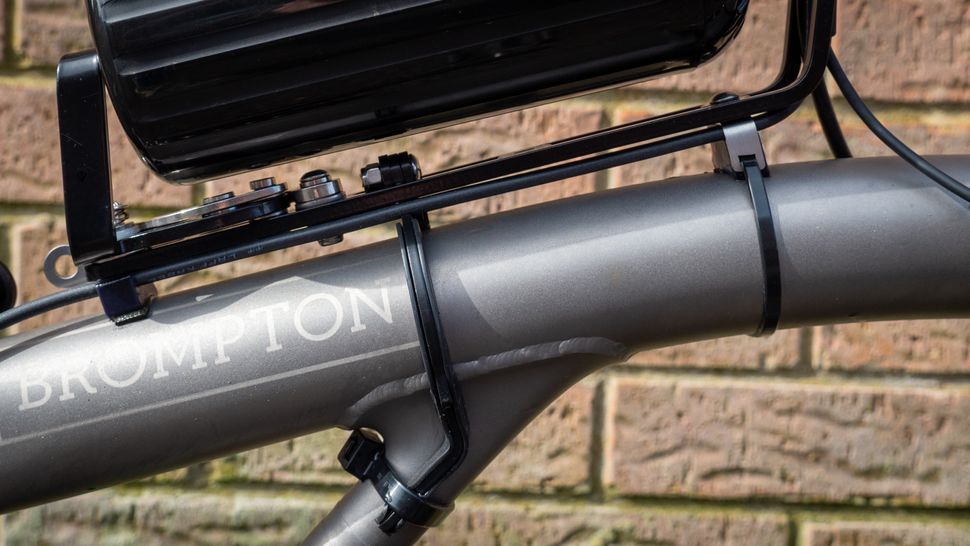 Most kits use a bracket that mounts to the bottle cage bolts on a down tube, but the T-Line doesn't have bottle cage bolts, so Cytronex has created a separate mount that uses zip ties. Likewise, the sensor is different due to the construction of the Titanium frame, as mentioned above. 
However, throughout my time with the Cytronex ebike conversion kit, I've come to notice that Cytronex pays very close attention to the details and the engineering of its product. This perception is highlighted by the battery release catch, which lifts, twists, slides and releases like a piece of functional art. It's beautifully made from stainless steel and holds perfectly securely when locked. Honestly, I get excited every time I use it and I absolutely need to get a life. What I'm saying, though, is that I am in no doubt that the mounting brackets on its other kits will be just as well made as those on the T-Line.
App
It's 2023 so of course there's an app, and it's by putting all of the heavy lifting of the setup and configuration here that the handlebar-mounted control can be kept as simple as it is. 
Open the app, scan (via Bluetooth) for the battery – wake it if needed – and once connected, you can see exact battery level, check for firmware updates, adjust the power delivery for each of the five settings, and even change the brightness of the illumination of your handlebar-mounted button. You can also log faults direct to the Cytronex team, should your bike have a problem. It's all simple, intuitive and works nicely.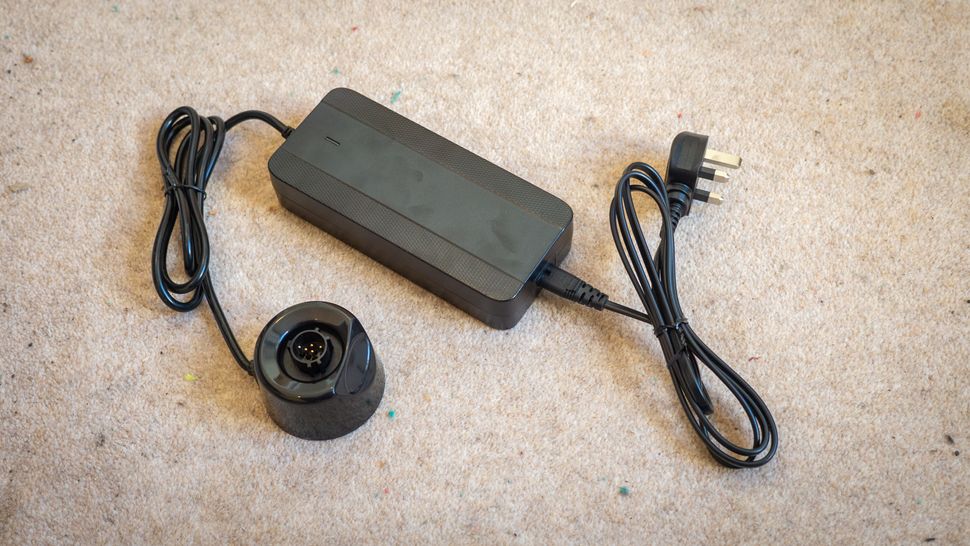 Chargers
No electric bike conversion kit would be very useful without its charger, and with Cytronex you have a choice of two. The 'fast' charger mounts the bottle vertically, quite neatly in fact, and currently lives nicely on my desk at home. This costs £128.00 and charges an empty battery to full in 90 minutes, or to 85% in an hour. 
The 'standard' charger is smaller and comes in its own zipped-up pouch, making it ideal for taking with you on your commute or travels. This one costs £72.00, and charges a little more slowly, taking 2.5 hours to full. 
Having charged the battery using both chargers and monitoring the charge speed, my testing concurs with these charge times.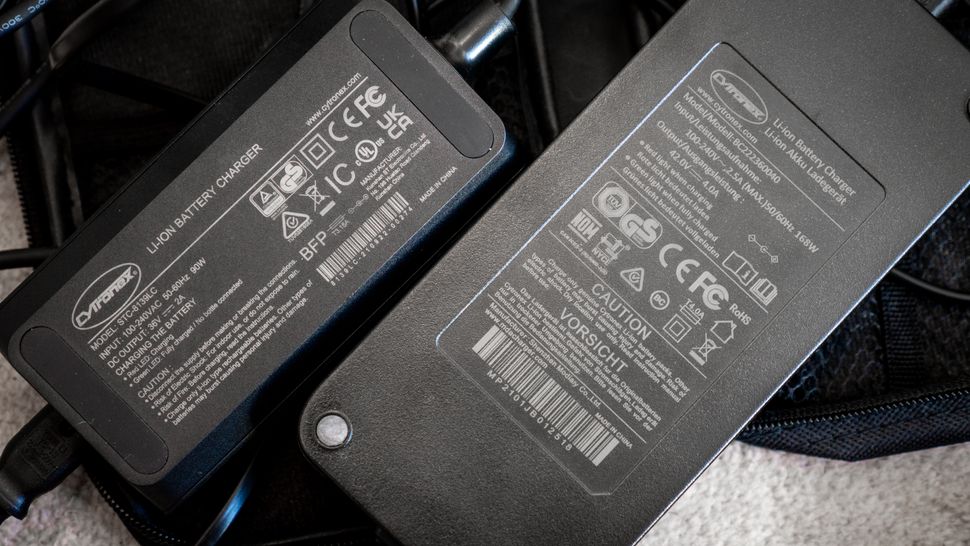 How to purchase
The only way to buy a Cytronex electric bike conversion kit is via Cytronex itself. The company has an easy-to-navigate website, and will ship around the world. 
You start by telling it where you are (as local laws will relate to the specs your motor can have), and what sort of bike – standard or tandem – you're trying to convert. You then tell your wheel size, what brakes you have and what colour rims you'd like, before you're taken to a page with a selection of various options relating to the wheel rim, charger, installation, tyre and inner tube. 
From there, you're given a bunch of PDF templates that you can print off, allowing you to check whether the system will indeed fit your bike. The rest of the purchase process is spent informing Cytronex about certain aspects of your bike, such as whether it has suspension, the type of gears it uses, and the dimensions of certain parts. 
This will allow Cytronex to supply you with a kit that will not only fit your bike, but be easy to fit, with wiring cut to the necessary lengths and mountain brackets that are designed to work with your style of bike. 
Buying a Cytronex is not a straightforward process. There are a lot of steps, a bit of research, printing off templates and checking them against your bike, and measuring dimensions of your bike. It is in total contrast to the purchase funnel of buying a Bafang ebike kit from Amazon, which can be done with just a single swipe of a finger in the app. 
My recommendation is to take your time here, and use Cytronex customer service if you're unsure as you don't want to get it wrong. You should consider this time as an investment that you will get back during the fitment process; get everything right now and it will fit nicely when it arrives. Rush this section and at best you'll have to bodge the fitment, at worst you'll have to return it.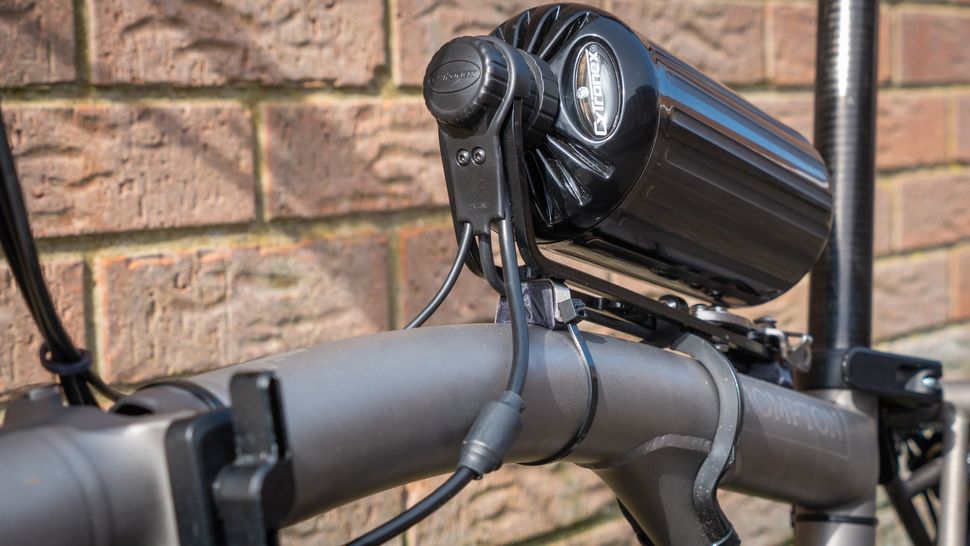 Fitment
As mentioned a few times now, the Cytronex electric conversion kit was delivered to me pre-fitted to the Brompton, so I cannot judge how easy or difficult it was to fit based on my own experience. Therefore, I reached out to a few existing users for their opinions and I've made my own observations based on the finished product. 
Given that the system comes with its wires cut to length and pre-connected, it looks incredibly straightforward. Also, every part of the system is adjusted using Allen (hex) keys; there are no special tools required. Cytronex also has videos to help you, one of which shows a mechanic fitting it in just four minutes. 
On observation, I think the most difficult part will be setting the sensor in place, but having reached out to a couple of Cytronex owners and speaking to Cytronex itself, I'm told it comes with a spacer that allows you to get it right the first time. Take what I say here with a pinch of salt reflective of my personal experience with the product, but I'm of the impression that it's easier than its other hub-driven competitors. 
Performance
Having an electric bike conversion kit that's easy to fit would be no good if it didn't actually then work as en electric bike. Luckily, the Cytronex kit does. 
Its range, as with all electric bikes, depends on how you use it. In mixed use in a fairly hilly area, I've been getting between 30 and 40km per charge. 
In fact, on my commute home, I purposefully left the power on its maximum setting and measured the output from a full battery. This was a very hilly 10km (with 200m of climbing) and the ride used 38% of the battery. Continuing on this terrain would have seen me get 26km. That's a rare use-case, but I would argue it's also the worst use-case. In flatter terrain and with a more conservative approach to battery saving, I expect 40-50km of riding and more would be easily achievable. Compared to the claimed 15km for the Swytch ebike conversion kit 'Air' model and 30km for the 'Max' model, I'd say that's pretty good.
Where the Cytronex really shines here is in the simplicity of changing modes. If you want to be a little more conservative with your battery life, you can easily knock it down to a lower power when you're riding on flatter terrain or in traffic, and then quickly bring it back to full power when you need a boost up a hill. 
No matter the mode you're in, the way it delivers the power is also good. There's never a sudden 250-watt kick up the backside, nor is there ever a hard switch-off when you get to 25km/h. It's smooth, steady and confidence-inspiring. The only time I had trouble with power delivery was on a steep (circa 10%) gradient when the road was wet. Putting the power into the front wheel makes sense logistically, but on a climb when the rider's weight is almost entirely over a rear wheel, the power delivery to the front wheel can cause it to wheelspin. 
When this happens, the system quickly realises and judders to a halt before trying again. It was easily solved by shifting my weight forward, even if the resulting riding position wasn't the most comfortable. 
I also found that it forces you to re-learn how to get up to speed quickly. Naturally, my instinct is to apply more power, but when riding in stop-start traffic, I found that when adding more effort to get up to speed, I felt I was riding into the resistance of the motor for a couple of seconds as it tried to assist. Instead, by learning how and when the system will kick in, you can use it to your advantage. 
Overall though, the algorithm feels very clever. Before taking it onto the open road I took it to a car park to familiarize myself with the power delivery, and when doing some slow-speed u-turns, I was surprised to see that the power didn't kick in, even though I was pedalling slowly. 
Of course, it's not fool proof. If I kept it in its highest power setting and tried to ride around the hairpins on the zig-zag wheelchair ramp outside our office, then it would kick in mid-corner and force me to panic-brake, but that was just a test. Most people would knock the power down to the lowest setting – or even switch it off – while navigating tight turns such as these. 
Another 'test' showed me that the system could be tricked into doing all the work for you. Given it's measuring the movement of the cassette by counting the teeth, all you need to do is keep it turning – by soft-pedalling, enough to keep the cassette moving but without actually applying any power – and you'll get power from the motor. Doing this for extended periods can come back to bite you though, as the sensor and motor are continuously calibrating, but it's quite nice to do it on occasion, especially when you're feeling lazy after a long day in the office. 
Of course, some of those sound like negative points, but I prefer to frame them as 'things that will quickly become second nature' when owning a Cytronex electric bike conversion kit. They're quirks of the system, but none are detrimental to its overall performance. You'll quickly learn those quirks how best to benefit from them. For example, on the second time up the steep slipper hill, I instinctively leaned forward to prevent the wheelspin, and on my second time in stop-start traffic, I chose a lower gear so that the power kicked in more quickly.
 Verdict 
Overall, there's very little not to like about the Cytronex ebike conversion kit.
It's a well-thought-out design with quality engineering. It's easy to use, comes at a fair price, and is backed by best-in-class customer support. What's more, all evidence from my time with the bike points to a system that is strong and durable enough to put up with the daily commute with ease. 
The cost of electric bike conversion kits might be cheaper than buying a brand new electric bike, but they still cost a significant sum of money, so finding one that will stand the test of time is key, and I have no doubts that the Cytronex kit will do just that. 
Swipe to scroll horizontally
Testing scorecard and notes

| Attributes | Notes | Rating |
| --- | --- | --- |
| Ease of conversion | The purchase process is thorough, which does make it a little complicated, but it should make the actual conversion a straightforward one. Certainly not a case of sending you a load of components and expecting you to figure it out. | 9/10 |
| Ride quality | Smooth and intuitive power delivery, with easy adjustment of modes. | 9/10 |
| Range and power | More range than the closest competitors on maximum power in hilly terrain. | 9/10 |
| Aesthetics of finished product | It's certainly more obviously an e-bike thanks to the large bottle battery, but it's neat and well-designed so none of the components look out of place | 8/10 |
| Value | In terms of actual price, it's higher than what you'll pay for a Bafang kit from Amazon, but having a genuine company behind your product, with strong customer service and a reputation to uphold is easily worth the difference. Not to mention the far easier installation process on offer. | 10/10 |
| Overall | Row 5 – Cell 1 | 90% |