Plans for Taft Middle School deferred for engineering review | Local News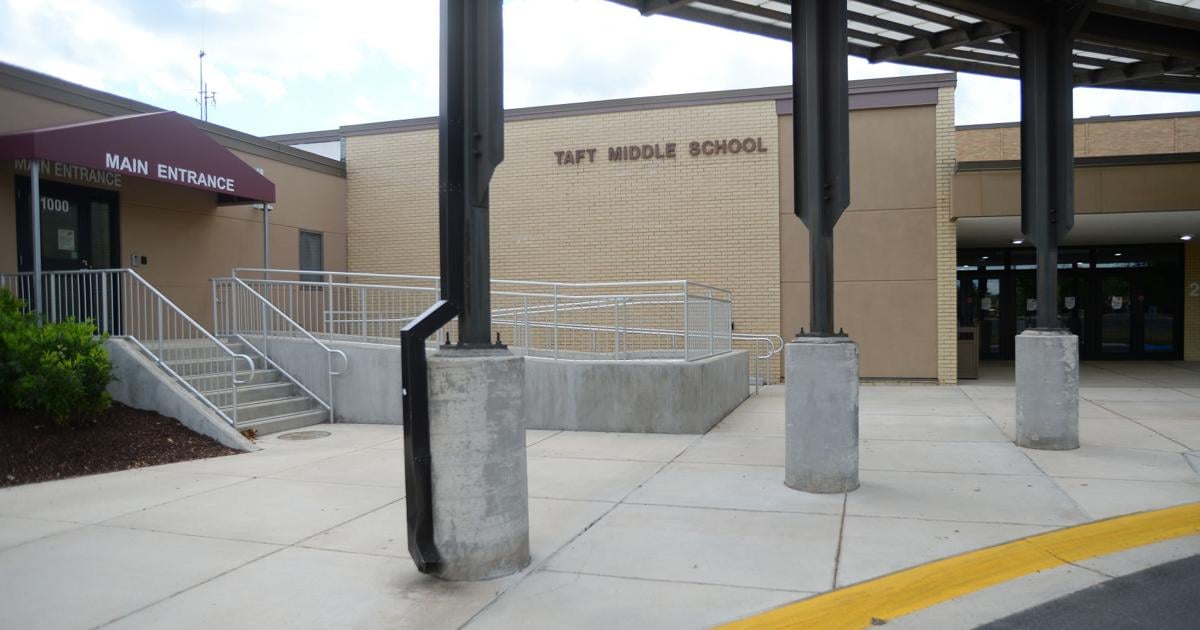 WINFIELD — The Crown Point Community School Corp. will have to wait at least two weeks before it finds out whether zoning for a new Robert A. Taft Middle School will be approved.
During a Thursday meeting, the Winfield Plan Commission approved creating a one-lot subdivision for the new middle school, but deferred a zone change for the land.
Both votes were 5-0, with Vice President Mark Nelson abstaining. 
Plan Commission member Gerald Stiener, who also is Town Council president, said he would like to see the engineering for the project before the commission takes another step.
"I think we're very close to that," Stiener said.
Crown Point Community School Corp. Superintendent Todd Terrill asked if there was "any conditional way" to begin moving dirt on the site.
"Our challenge is we're looking at, if we keep bumping it back, we're already coming up with $3 million additional that we weren't planning, and now we're looking at paying overtime to meet deadlines," Terrill said. "We're in the business of educating kids not paying for additional things."
"And we're in the business of making sure that the public is served with this development," member Jim Hajek replied.
Ultimately, a public hearing for the zone change was deferred to the commission's 6 p.m. July 22 meeting. If engineering is not ready by then, the matter will be considered at a special meeting July 27.
The school district announced plans to build the new, $77.35 million Taft Middle School at 12408 Gibson St. in February.  
Slated to open in 2023, the new school is nearly four times larger than the middle school's current location at 1000 S. Main St., which is 25 acres, according to Lake County's geographic information system.
Don Torrenga, engineer for the project, presented plans Thursday for the new middle school which will serve 1,400 students and 120 teachers. The new school also will have a 690-space parking lot on 98.25 acres.
"State of the art" amenities, including a football field with a concession stand, restrooms and bleachers; a track; two practice football fields; five lit tennis courts with bathrooms and bleachers; a soccer field; a softball field; and a baseball field, will be on the site, Torrenga said, noting all of the fields will be natural grass.
Torrenga said the school district is eyeing the site due to a projected population increase in the area, as well as providing a centrally located middle school for students.
As a part of the project, the school district would complete $3 million in road improvements, which include adding a passing blister and westbound turn lane on 117th Avenue and Decatur Street; a westbound left turn lane would be added to Gibson; Decatur would be widened from 117th to 121st Avenue; 121st from the west property line of the school to the town of Winfield's western boundary also will be widened, the west side of Gibson across the school property will be improved; 121st will be improved in front of Taft from Decatur to Gibson; and a right turn lane will be added to southbound Gibson, Torrenga said.
Two detention ponds, as well as a lift station will be on the site, Torrenga said. When it comes to water, Torrenga said easements will be needed to tie into a water main at Crown Point Christian Village at 6685 E. 117th Ave.
Those easements will affect two homeowners in the area, Stiener noted.
Those homeowners expressed concern over work enabling the development to loop into the water main, which could include their yards being dug up.
Also Thursday, the commission approved a commercial development plan with a waiver request for a new Anytime Fitness at 7954 E. 108th Ave.