Product Manager Career Path: Lots of Opportunities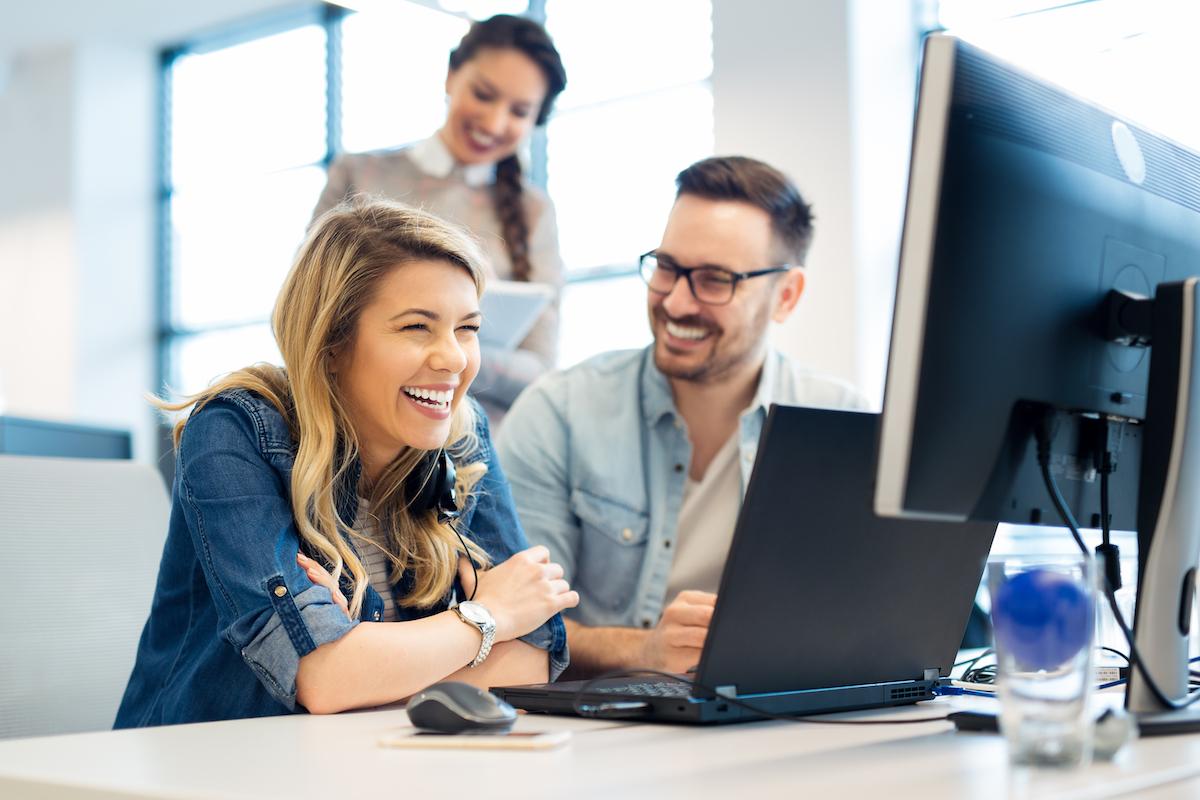 Thinking about a career as a product manager? This career path allows a lot of flexibility and solid compensation. Before we look at the options, however, let's actually define a product manager's role and scope of responsibilities.
As with so many careers in the tech industry, the specific role of a product manager can vary from company to company. In most software development companies, especially the larger corporate ones, each team will have a product manager who has close ties to the marketing department.
The product manager works with the marketing department to come up with the ideas for a product, and then takes the product idea to the development team to build it. The product manager oversees documents that describe what the product does, with a strong focus on the user's needs and expectations. They will then track the progression of the product from start to finish, often with the help of software tools and methodologies such as Agile development.
In smaller organizations, the product manager will likely take responsibilities outside of product management, and might even include duties that overlap with product owners.
Basic Product Manager Career Path
The basic path of a product manager follows the traditional junior, mid-level, and senior-level path.
A Junior Product Manager will typically be given smaller projects while being mentored and overseen by a mid-level or senior-level product manager. This will allow them to learn the rules of the profession. (This position might not exist in some organizations; instead, you would enter as a product manager with lower seniority.)
A Product Manager (i.e., the mid-level) will typically be managing small- to medium-sized projects (and possibly more than one, depending on the size of the company, the number of projects, and the number of product managers).
A Senior Product Manager will likely take on the most advanced projects, such as large, complex software systems that have a couple dozen or more team members working on them. This person might have multiple projects and/or lead up a team of mid-level and junior product managers.
As with most careers, each level will include an increase in pay. The only caveat is that not all organizations have or see a need for senior product managers. End result: if you've been working for a while as a product manager and want to move up to the senior level, you'll want to find another company that has such positions available.
Product Manager Skills
According to Lightcast (formerly Emsi Burning Glass), which collects and analyzes millions of job postings from across the country, the following "necessary" skills pop up frequently in product manager job postings:
Product sales

Budgeting

Customer service

Business development

Key performance indicators

Description and demonstration of products

Sales

Stakeholder management
In addition, there are "defining skills," which are the day-to-day skills they need to fulfill a project's tactical and strategic goals:
Product management

Product development

Project management

Market research

Product marketing

Competitive analysis

Market trend

Lifecycle management

New product development

Market strategy
Finally, there are the distinguishing skills, defined as the advanced skills that product managers can use to differentiate themselves:
Product design

Business case analysis

Category management

Articulating value propositions

Pricing Strategy

Business Strategy

Go-to-market strategy

User research

Consumer research

Consumer segmentation
According to Lightcast, product managers earn a median salary of $93,218. Employers posted some 71,131 job postings for product managers over the past 12 months, and the profession's projected growth is 10 percent over the next decade. With the right mix of skills and experience, of course, that salary range can go much higher.
Additional Product Manager Paths
Once you've been working as a mid-level product manager for a few years, you don't have to become a senior product manager. You could stay where you are as a specialist or move into a different type of management position.
For example, if you're at a large company for long enough as a product manager, you'll have an intimate understanding of the majority of the products the company has been building. This can give you an edge when a high-level position in marketing (for example) opens up.
Here are a couple other options:
VP of Product Development: Another option is to climb into the position of Vice President of Product Development. Not all companies have such a position, but larger tech and engineering corporations often do. In this position, you would be overseeing the bigger picture of where the company wants to go with its products. You would also likely not be doing much work with the teams themselves; instead, the product managers would be working under you.
Chief Technical Officer: If you have a strong technical background, you could also end up in a role as CTO, reporting directly to the CEO. This position is particularly interesting; while most large companies have a CTO position that requires years of experience to land, many small companies and startups will often want to hire a CTO, as well. These small companies won't pay nearly as much as a large corporation, but they're much easier to land. A CTO at a startup can be an exciting and fun job. WIth your experience in managing products from start to finish, your skillset will go a long way with these small startups that might be struggling to stay on task.
Here a few other roles you might move into:
Chief Product Officer: This role is similar to Chief Technical Officer in that you would report to the CEO and help oversee the creation of the products. If you're less technically-experienced, this would be ideal. Note, however, that this role isn't as common as the CTO role.
Business Development Manager: This role is similar to the VP of Product Development but doesn't report to the CEO. This role has less emphasis on product management, and more emphasis on the overall running of the business. But many people in this position started out in product management.
Director of Product: This role is also very similar to VP of Product Development. Some companies structure their organization differently; instead of having multiple vice presidents or various chief officer roles, they have directors who report to the CEO.
Chief Operating Officer (COO): This role is less focused on product management and more on the overall workings of a corporation. However, a person with several years' experience in product management will have learned a great deal about how the company is run and could end up in this position.
And finally the big one:
Chief Executive Officer (CEO): Many CEOs of large companies worked their way up from a product management position. Over the years, they learned the products inside and out, both from technical and non-technical perspectives, as well as simply how to run a large business. They moved up the ladder, eventually becoming a vice president or a chief officer.
Education and Certifications
If you're looking at the college route, a good path to start is to get a bachelor's degree in a technical field related to the industry you're aiming towards, such as computer science or engineering. After that, you might pursue a Master's of Business Administration (MBA) degree (a lot of MBA programs are offered evenings and weekends, so you can still work a day job). For your bachelor's you could instead focus on a business degree, but you would want to take some electives in computer science or engineering to give you a foundation for understanding the products you would be managing.
The product management industry also has several certifications available. Typically, you would sign up for a course, and then complete an exam to get your certification. Different fields look at certifications differently, and the product management field in particular highly values certifications. These certifications can also help during the job interview and onboarding process.
Conclusion
Product management is a versatile career that provides many different paths, some heading directly to CEO. One interesting note regarding positions such as COO and CEO is that, while product management provides a solid line to these roles, technical positions rarely do. Software developers, for example, typically don't move up to CEO without first shifting into a non-technical role (unless they start their own company and declare themselves CEO, which is common). So, if you're hoping to move up the ladder to COO or CEO, product management is a great place to start. Why not aim for the top?