Top 10 Best Contract Manufacturing Companies In USA 2023
INTRODUCTION
Contract manufacturing is the process of having a third-party company produce goods for another company. It is an important part of modern manufacturing as companies can outsource services in order to focus on their core competencies, remain competitive, and reduce costs.
In the United States, contract manufacturers are typically located in states with lower wage rates and cost of living, such as Texas, Mississippi, South Carolina, and Tennessee.
Unlike traditional manufacturers, contract manufacturers specialize in certain areas or product lines, allowing them to have greater expertise in their production processes.
They often have the latest technology and equipment, enabling them to produce high-quality products at a faster rate than traditional manufacturers. Furthermore, they provide economies of scale, which means that the larger the order, the lower the cost of each unit.
In addition to providing lower costs, contract manufacturers also offer greater flexibility. They can adjust production runs to meet customer needs, often offering shorter lead times and customized product specifications. Furthermore, they can help manage inventory and logistics, reducing the time and effort required to deliver products to customers.
Overall, contract manufacturers are a great option for companies looking to reduce costs, improve efficiency, and increase their competitive advantage. By leveraging the expertise, technology, and economies of scale of a contract manufacturer, businesses can create higher-quality products, reduce their overhead costs, and achieve their goals more quickly and efficiently.
IMPORTANCE
Contract manufacturing is becoming increasingly important in the US in 2023. As more companies look to increase their production capacity, outsourcing production to contract manufacturers can be a great way to achieve this goal.
Contract manufacturers are capable of producing high-quality products at lower costs than traditional manufacturers due to economies of scale, improved technology, streamlined processes, and efficient use of resources.
This allows companies to remain competitive in an increasingly global market by offering higher quality and lower prices. Contract manufacturers usually specialize in specific product categories and can provide a wide range of services such as product design, prototyping, manufacturing, testing, assembly, packaging, and distribution.
This makes them ideal partners for companies looking to outsource production while still maintaining control over the production process. In addition, contract manufacturers often have access to advanced technology and processes that can help improve the efficiency and quality of the production process.
As a result, contract manufacturing companies will be essential to businesses of all sizes in the US in 2023.
Here are the top 10 best contract manufacturing companies in USA in 2023
Foxconn – Foxconn is a Taiwanese electronics company, one of the largest in the world. Founded in 1974 by Terry Gou, Foxconn has become a major supplier for Apple and other tech giants. Foxconn's headquarters are located in New Taipei City, Taiwan. Its factories are located all over the world, in countries such as Brazil, China, India, Japan, Mexico, and the United States.
The company employs over 1.2 million people and produces products ranging from smartphones, computers, and automotive components to consumer electronics. Foxconn's most recognizable product is the iPhone, manufactured at its huge factory complex in Zhengzhou, China.
The shape of Foxconn's operations is changing, however. In order to stay competitive, Foxconn has started to shift away from contract manufacturing and towards high-end technology such as 5G and artificial intelligence.
This change is being reflected in its workforce, with the company now focusing on recruiting qualified engineers and software developers. Foxconn is also making efforts to increase the wages of its employees.
In 2020, it announced plans to raise minimum wages across its Chinese factories by 16-25% to attract more experienced workers. Foxconn's future looks bright, with the company continuing to be a key player in the global technology supply chain.
Jabil – Jabil is a global leader in electronic manufacturing services and digital supply chain solutions, providing the world's most innovative companies with end-to-end product lifecycle solutions. It has a network of over 100 facilities in 28 countries on four continents and offers a comprehensive range of services, including design and engineering, manufacturing, fulfilment, aftermarket services and global supply chain management.

Jabil provides customized production solutions to meet every customer's needs, using advanced technologies such as design for manufacturability, precision parts processing, additive manufacturing, assembly automation, 3D printing, and robotics.
Jabil's commitment to innovation and excellence has enabled it to become a trusted partner for many leading companies in the aerospace, automotive, defence, healthcare, industrial, life sciences, mobility, networking, power, storage and telecommunications industries.
In addition, Jabil is dedicated to making a positive impact in the communities where its employees live and work. The company has been recognized globally for its sustainability efforts, responsible business practices and corporate responsibility initiatives.
Flextronics – Flextronics is a global provider of design, engineering, manufacturing and supply chain solutions. Founded in 1969, Flextronics has over 200,000 employees and serves customers in a variety of industries ranging from consumer electronics to automotive, medical and energy solutions.
The company's core competency is providing integrated, turnkey solutions for its customers in the areas of product design and development, production, logistics and after-market services. It also offers a wide range of additional services such as prototyping, product testing, environmental compliance and sustainability advice.
Flextronics has cutting-edge manufacturing facilities located around the world. Its global presence means it can provide customers with timely supply chain solutions that meet their specific needs. To ensure quality, the company has implemented stringent processes and procedures at each of its locations.
In addition, Flextronics is committed to sustainability throughout its operations. The company has developed innovative partnerships and technologies that reduce waste and conserve resources while creating a healthier environment. Through its commitment to sustainability, Flextronics has earned several awards, including being recognized by the Carbon Trust as one of the most sustainable companies in the UK.
Overall, Flextronics is a leading global provider of design, engineering, manufacturing and supply chain solutions that has won awards for its commitment to sustainability. With cutting-edge facilities around the world and rigorous quality standards, Flextronics ensures that its customers receive the highest quality products with an industry-leading turnaround time.
Celestica – Celestica is a leading global provider of advanced electronics and technology solutions. Founded in 1996, the company has grown to be a leader in its field, offering more than 1,500 products and services across multiple industries.
Celestica's offerings range from design and engineering services to supply chain management, manufacturing, test and repair services, as well as after-sales services. Celestica operates globally with locations in the United States, Europe, Asia Pacific and Latin America, providing customers with end-to-end solutions that help optimize their businesses.
The company's comprehensive suite of innovative products and services includes advanced computing, cloud storage and networking solutions, 3D printing, robotics, machine learning and artificial intelligence (AI) technologies.
Its portfolio also includes electronic components, embedded systems, power and storage solutions, cloud hosting and IT services, as well as advanced materials and packaging solutions. With its diverse range of offerings, Celestica helps customers improve operational efficiency and reduce costs while enabling them to deliver differentiated products to market faster.
Celestica's commitment to quality and sustainability is reflected in its robust approach to safety and environmental standards. In addition, the company is a founding signatory of the Responsible Business Alliance, an organization dedicated to promoting responsible business practices, and it is also a member of the Electronic Industry Citizenship Coalition, which promotes social responsibility in the electronics industry.
Celestica is continuously evolving and expanding its capabilities to meet the needs of today's changing markets. Whether it's a one-time project or ongoing partnership, Celestica is committed to providing customers with world-class service, advanced technology solutions and tailored customer experiences.
Sanmina – Sanmina Corporation is a global electronics manufacturing services (EMS) provider headquartered in San Jose, California. It provides end-to-end solutions from design and product development to production, fulfillment and aftermarket services.
The company operates over 80 manufacturing sites in 20 countries, including the United States, Mexico, Canada, India, China, Malaysia, and Germany. Sanmina has a wide range of capabilities, including engineering and design, printed circuit board assembly and components, as well as system integration and box build services for high-speed hardware, industrial machinery, and aerospace applications.
Sanmina also offers supply chain management and customer service capabilities. The company is an industry leader in the use of advanced robotics and automation technologies, providing solutions that are faster, more reliable and more cost-effective than manual processes.
Sanmina's investment in research and development has enabled them to leverage emerging technology platforms such as artificial intelligence and machine learning. By utilizing cutting-edge technology, Sanmina is able to scale quickly and efficiently to meet customer requirements.
Sanmina's commitment to quality, continuous process improvement and innovative technology drive its success. Additionally, Sanmina is a certified green electronics manufacturer and is committed to being environmentally responsible by meeting the latest environmental standards.
In conclusion, Sanmina is a global leader in providing end-to-end electronic manufacturing solutions with a focus on advanced robotics, automation, and artificial intelligence technologies.
Benchmark Electronics – Benchmark Electronics is a global provider of custom-engineered electronics, from the design and engineering stages to the manufacturing and delivery of end products. They are known for their advanced capabilities in both printed circuit board (PCB) assembly and full system assembly, as well as their niche expertise in medical, industrial, and aerospace electronic products.
Benchmark has an extensive network of production and distribution centres located around the world, allowing them to provide customers with access to cutting-edge technologies and unparalleled service. Their commitment to quality is evidenced by their ISO 9001:2015 certification, ensuring that they are meeting the highest international standards.
In addition to its technical expertise, Benchmark stands out for its commitment to customer satisfaction. They take pride in their ability to provide superior quality products on time and at competitive prices. Their highly experienced team of engineers and project managers are dedicated to working closely with their customers to ensure every product meets their expectations.
Benchmark also invests heavily in research and development, in order to stay ahead of technological advancements and keep pace with industry trends. They continuously innovate and develop new and improved processes, materials, and technologies to ensure their products meet current and future customer requirements.
Overall, Benchmark Electronics is an established leader in the electronics industry. With a focus on high-quality products and customer satisfaction, combined with their technical expertise and strong commitment to innovation, they are well positioned to continue to be a reliable partner for the OEMs of today and into the future.
Avnet – Avnet is a global technology solutions provider, founded in 1921 and headquartered in Phoenix, Arizona. Avnet helps companies design, build, market, and use technology products by offering a comprehensive portfolio of innovative products and services including hardware, software, embedded components, engineering design, logistics, and supply chain solutions.
They are dedicated to helping customers navigate the ever-changing world of technology so that they can focus on their core business. Avnet has operations in over 35 countries and serves more than 200 countries around the world.
Avnet's products and services range from hardware products such as processors, memory modules, motherboards, and routers to software products such as operating systems, security programs, and system administration tools.
Additionally, they offer a broad range of services, including supply chain management, engineering design, product fulfilment, and inventory control. For example, Avnet provides a full suite of engineering design services, such as circuit board layout and prototyping, as well as a wide array of supply chain management services, including transportation, warehousing, and import/export control.
Avnet also offers an extensive catalog of products from leading industry vendors, including Intel, Microsoft, Oracle, HP, Dell, and many others. They have an expansive library of knowledge on each industry's products and services, which can be accessed through the Avnet Partner Portal. This portal provides an up-to-date overview of all available products and services, and it includes tutorials for utilizing them effectively.
Avnet also offers custom build services, which provide customers with the ability to customize their technology setup according to their specific needs. Additionally, they have a rigorous testing process to ensure that all products and services meet the highest quality standards.
Finally, Avnet provides excellent customer service and technical support. They have a team of highly trained professionals who are available 24/7 to answer questions, troubleshoot problems, and offer advice. They also have a secure website where customers can shop for products and services securely and conveniently.
Plexus – Plexus is a global technology and manufacturing company that offers engineering design, product development, supply chain services, and manufacturing solutions.
Founded in 1979, Plexus now serves customers in the medical device, aerospace and defence, industrial, networking and communications, and commercial sectors. The company has 10,000 employees around the globe, with operations in more than 20 countries and sales offices in more than 30 countries.
Plexus' core value lies in its commitment to quality and reliability, as well as its focus on delivering innovative solutions. In addition, the company is committed to providing customers with timely delivery of products and services.
The company utilizes cutting-edge technologies, including 3D printing and additive manufacturing, to provide its customers with the highest quality service and highest levels of performance.
Plexus also takes pride in its sustainability initiatives, which include an emphasis on resource conservation, climate change mitigation, water stewardship, and waste reduction.
The company also focuses on employee safety and health, providing diverse training opportunities in environment, safety and health (ESH) management. Moreover, its corporate social responsibility programs promote community engagement and encourage sustainable lifestyles.
Finally, Plexus is dedicated to building long-term relationships with its customers by providing a high level of customer service, offering competitive pricing, and maintaining a commitment to excellence.
With a culture focused on innovation, operational excellence and customer satisfaction, Plexus strives to position itself as a preferred partner for its customers.
New Age Enclosures – New Age Enclosures is a leading provider of custom enclosures and components for a wide range of industries, from agriculture to aerospace. Their products are designed with the utmost precision, using advanced CAD techniques, to ensure accuracy and reliability.
Each enclosure is made of durable materials that can withstand harsh environmental conditions, including extreme temperatures and pressure. The company also offers a wide range of customization options, allowing clients to create their own unique solutions. They use state-of-the-art technology to rapidly produce high-quality, cost-effective solutions that meet their customers' individual needs.
New Age Enclosures provides innovative solutions to all types of businesses. Their products are designed to maximize efficiency in a variety of applications. From industrial automation to medical device enclosures, they have the perfect solution for any need. Their extensive product line features a range of sizes, shapes, and styles, allowing clients to choose the enclosure that best meets their specific requirements.
The company specializes in providing rapid prototyping services, allowing clients to get their custom enclosures quickly and easily. They also offer a variety of aftermarket services, such as repairs, maintenance, and upgrades. Their customer service team is highly knowledgeable and experienced, offering personalized support when needed.
New Age Enclosures stands out from its competitors by offering unparalleled quality, value, and convenience. They strive to be the go-to source for custom enclosures, components, and solutions.
NPI Solutions – NPI Solutions is a leading provider of innovative healthcare technology solutions. Founded in 2019, the company is headquartered in San Francisco, California and has offices in multiple countries around the world.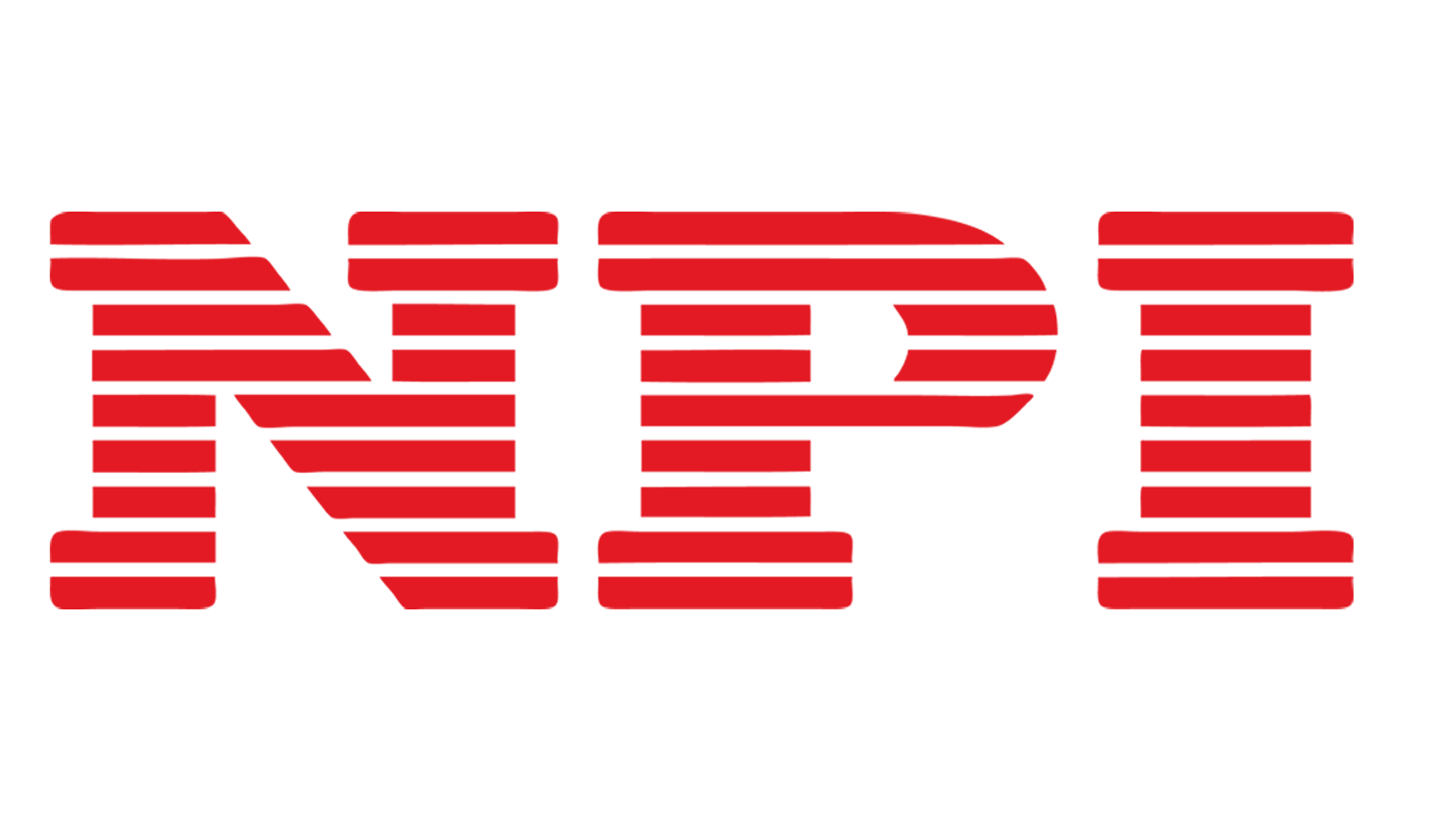 Their mission is to create technologies that simplify and streamline healthcare processes and care models. NPI Solutions specializes in developing software for health insurance providers, hospitals and other healthcare organizations. They also offer consulting services and custom software development to help clients implement their digital transformation plans.
NPI Solutions provides advanced technology solutions such as electronic health records (EHRs), medical billing systems, claims processing systems, patient portals, patient engagement tools, population health management systems and health analytics.
Their goal is to help healthcare organizations keep up with the evolving demands of the industry while maintaining data security and privacy. Additionally, they provide support and training to ensure their customers' systems are running smoothly and efficiently.
The company's expertise in the healthcare IT field has won numerous awards and accreditations, including the prestigious Healthcare Information and Management Systems Society (HIMSS) Stage 7 certification. This recognition is only given to organizations that demonstrate a high level of innovation and quality in the delivery of healthcare services.
NPI Solutions is continuously innovating and expanding its offering of industry-leading healthcare IT solutions to make healthcare more efficient, affordable and accessible worldwide. Their team of experts works diligently to develop new features and functionalities that can help healthcare organizations improve patient outcomes and reduce costs.
CONCLUSION
The conclusion of contract manufacturing companies in the USA in 2023 is that they will continue to be a major part of the country's industrial landscape. Many companies are experimenting with new technologies and processes to increase efficiency, while others are focusing on providing reliable products at competitive prices.
The US contract manufacturing sector has also seen an increase in collaborations between larger firms and smaller startups, which helps to create more innovative solutions for customers. This trend is likely to continue as manufacturers look to capitalize on the growth opportunities presented by new markets and changing customer demands.
In the coming years, contract manufacturing companies in the US can benefit from the increasing demand for quality products and services.