Top 10 Nameplate Manufacturers in The US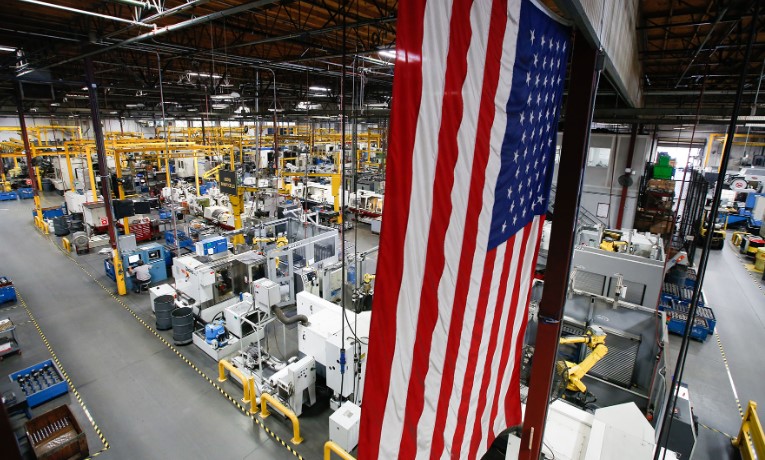 Nameplates are integral to manufacturing products, visually representing a brand's identity and quality. Nameplate manufacturers produce nameplates from various materials ranging from plastic, metal, brass, and stainless for industrial and domestic purposes.
The following list below explores the top 10 nameplate manufacturers in the United States, highlighting their unique value and quality service.
Each manufacturer listed below offers unique strengths and capabilities, making them go-to choices for businesses seeking high-quality nameplates.
1. Hallmark Nameplate
Hallmark Nameplate was established in 1957 and became synonymous with its Craftsmanship and Quality. They are our top choice as the leading nameplate manufacturer because of their fast delivery service considering their products are all made in Mount Dora, Florida. In addition, they have more options on how you can customize the nameplates, and with their in-house engineering help, they can also assist with your CAD designs.
ISO 9001 and 13485 certified.
2. JN White
JN White from New York, has ISO accreditation and manufactures high-quality nameplates for industrial and domestic use. They also have a broad range of customizable nameplates.
3. Willington Nameplate US Manufacturers
Willington's specializes in industrial nameplates. They also offer a broad range of materials to suit the client's every requirement.
4. Metal Marker Manufacturing
Metal Markers are manufacturers of custom-made, high-quality metal and steel nameplates. Metal Marker Manufacturing guarantees all their products are manufactured in the US, meeting the quality standards of ISO.
5. American Nameplate Manufacturers
American Nameplate manufacturers offer a broad selection of nameplates. They manufacture nameplates for corporate, safety signage, and military ID, including engraving as one of their many in-house services.
6. Detroit Nameplate Etching Company
Detroit Nameplate Etching Company manufactures logos, data, instructional signage, and cautionary nameplates. They manufacture nameplates from various materials like vinyl, polyester, and acrylic, which are stain, abrasion, and chemical resistant.
7. CPC Label
CPC labels in New Jersey manufactures a broad selection of nameplates from materials like metal, polycarbonate, and Lexan. They can also plate metal or steel nameplates with various finishes.
8. Sine-Tific Solutions Inc.
Sine-Tific Solutions Inc is based in California and manufactures made-to-order steel, aluminum, and plastic nameplates. Their nameplates include asset or barcode labels, identification tags, control panels, and calibration stickers.
9. Golden Valley Products Inc.
Golden Valley Products Inc. is based in Minneapolis, a recognized nameplate manufacturer and supplier to the medical and industrial OEM (Original Equipment Manufacturer) industries.
10. Techprint Inc.
Techprint Inc. is based in Massachusetts. They manufacture nameplates for the industrial OEM market, and their products range from nameplates for product identification, warning or cautionary labels, model or serial numbers, and industrial markings.
Conclusion
The US nameplate manufacturing industry thrives on the expertise and dedication of its top manufacturers. From the unrivaled quality of Hallmark Nameplate to the specialized solutions of JN White and Metal Marker Manufacturing, these companies exemplify precision, innovation, and customization.
Whether you need durable metal nameplates, etched solutions, or advanced label technologies, these top 10 nameplate manufacturers in the US have the knowledge and capabilities to meet your branding and identification needs with unparalleled craftsmanship and reliability.