How Energica Will Help Motorcycle Makers Transition To Electric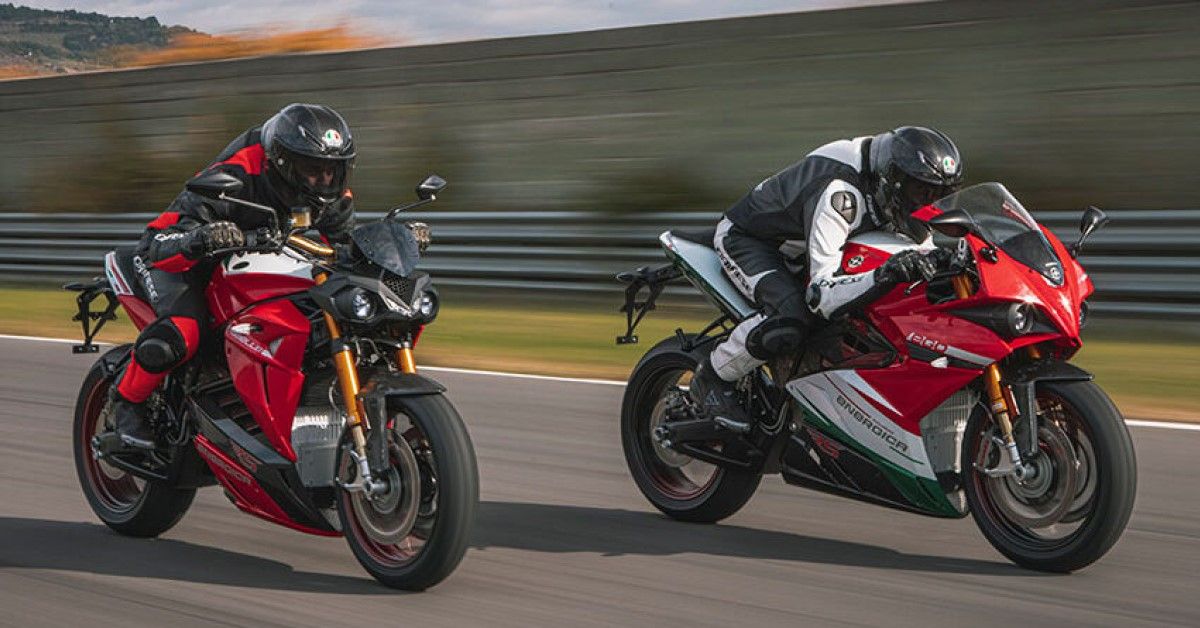 Energica has been in the EV world for quite some time now. They jumped into the "electric" well way before EVs became a thing. Their motorcycle line-up is the most wholesome out there in the EV world. And so, they are now leaps and bounds ahead of the competition. From a business perspective, this gives them enough leverage to make loads of money.
They are doing that, but also helping the competition cover up ground. We are sure that they are bored without a worthy competitor! So, to help convert this barren ground, Energica has started a new division called Energica Inside. This firm will be responsible for partnering with other companies to share and evolve data that they have amassed over these years.
This will also help boost the evolution of motorcycles into all-electric machines. Energica might have lost its supplier partnership in the MotoE World Cup to Ducati and its electric arm, but they have learned enough from the racetrack to move forward happily. Now, their new business arm has all the making to become the coolest mentor to the motorcycling world!
Energica becomes the good samaritan for motorcycle makers who want to embrace the EV world.
Years Of Expertise Fused Into "Energica Inside"
It is all thanks to the racing world that we have gorgeous electric motorcycles from Energica. Their relentless testings and evolution over time have borne fruit in what we can call "a near-perfect" all-electric performance motorcycle. Energica Inside is the cumulative product of what they have learned over the years on racetracks.
All the data they collected on the tracks in partnership with Mavel and Reinova have helped them jump way ahead of the competition in the two-wheeled electric world. With Energica Inside, this Italian motorcycle maker is extending its learnings and experience to others manufacturers and start-ups in an endeavor to speed up the transition to EVs.
Related: The C1X Concept Is The First-Ever Super73 Electric Motorcycle
Energica Is Focused On The Bigger Picture
The recent news of Energica losing its supplier contract for the MotoE World Cup to Ducati might sound demotivating, but it isn't! They have had their fair share of uninterrupted time to learn on and from the racetracks. And that was utilized pretty well.
Energica is grateful for this loss, as they can now focus on the bigger picture. Recently, they collaborated with Italian startup Sealence for the DeepSpeed project. They co-developed a solar-hydrogen-electric system for yachts. So, their vision is well beyond the tarmac.
Related: Check Out The Zero SR/S Electric Bikes For The Swiss Police
Energica Motor Is Pretty Good With Alliances
Energica has been quite open to a lot of alliances before. They had bundled up with Dell'Orto and Reinova to make an electric propulsion system that is well-suited for the urban jungle. This 2.5 kW motor aims at being the perfect replacement for scooters and motorcycles in the 50-125cc bracket. This project alone can bring about a revolution in countries that heavily rely on two-wheelers for their daily chores; like India and Thailand.
Related: Check Out The New Nerva Exe Electric Scooter
A Boom In Electric Motorcycles Incoming
Energica's decision to share its knowledge comes as a boon for the motorcycling world. Unlike the transition for four-wheelers that is going on smoothly, motorcycles are struggling to embrace the electric revolution. Efficiency is a very crucial aspect for motorcycles that haven't been cracked yet. But with Energica Inside, this can finally be worked upon.
Many legacy automakers and even start-ups are sure to join hands with Energica's new firm. And that can end up bringing about the much-needed motivation in the transition to electric for two-wheeled machines.
Sources: Energicamotor.com, Rideapart.com, Moto.it
Yamaha's EMF Electric Scooter Looks Awesome
Read Next
About The Author