Machine Vision Market Set to Grow at 7.6% by 2023 as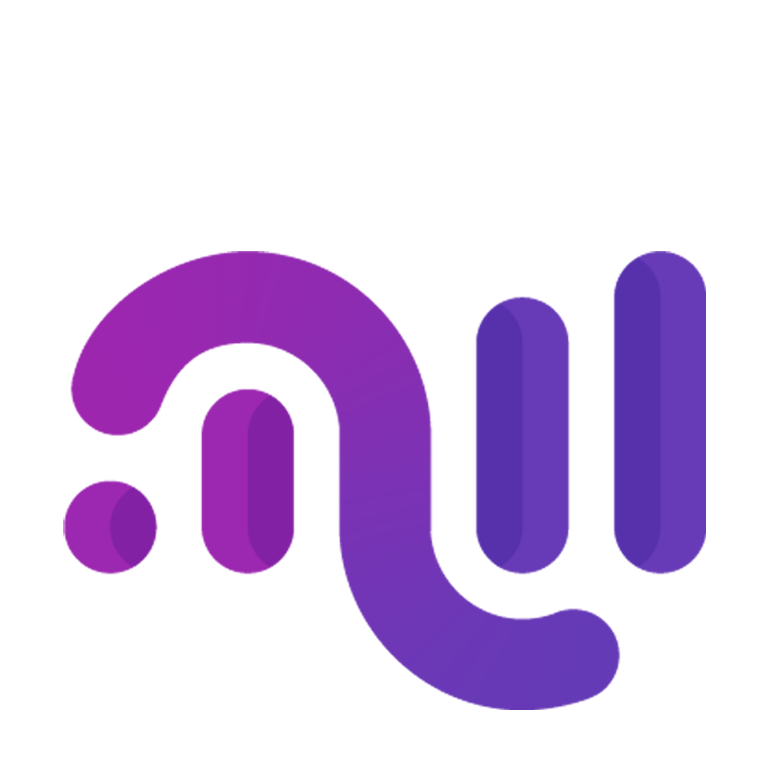 New York, March 20, 2023 (GLOBE NEWSWIRE) — The Global Machine Vision Market is Predicted to Increase from USD 14.4 Billion in 2022 to USD 29.4 Billion in 2032, with a CAGR of 7.6%. Machine vision technology replaces human eyes with digital cameras and image processing, in addition to manual inspection and measurement methods. It has applications across various industries to enhance productivity and quality control processes. Vision systems automatically analyze images to provide necessary information for controlling machines or processes. This is known as automated image extraction for process or quality assurance control purposes.
Get additional highlights on major revenue-generating segments, Request a global machine vision market sample report at https://market.us/report/factory-automation-and-machine-vision-market/request-sample/
Key Takeaway:
By Type, the 2D vision segment has dominated the physical security market in 2022.
By System, the PC-based segment has dominated the market and it is growing at a CAGR of 11.4% over the forecast period of 2023 to 2032.
By End-Use, the automotive segment leads the market with a major revenue share in 2022.
In 2022, Asia Pacific dominated the market with the highest revenue share of 41.6%.
North America will grow at the highest CAGR during the forecast period of 2023-2032.
Europe will show significant growth during the forecast period of 2023-2032.
Many manufacturers are turning to automated machine vision to replace human inspection. It is ideal for repetitive inspection work and works faster because it works more objectively and continuously. Machine vision can inspect thousands of parts per second, leading to more reliable and consistent inspection results.
Factors affecting the growth of the machine vision industry?
Several factors can affect the growth of the machine vision market industry. Some of these factors include:
Increasing Use in Automotive and Manufacturing Industries: Manufacturing companies benefit's from quality control by ensuring product quality. Machine vision is expected to grow in the coming years due to the increasing need for quality inspection, early detection of production problems, and automation.
Increasing Demand in Vision-Enabled Robotics Systems: The machine vision market is seeing major changes in the areas of automation and robotic systems. Robotics and intelligent manufacturing have made machine vision an essential tool for industrial automation.
Rise in the demand for automation and quality inspection: As companies recognize the need for automated quality assurance in their production processes, their demand is increasing. This is expected to further drive the growth of the machine vision market.
Introduction of Industry 4.0: Various governments focus on the importance of the development of smart factories and the adoption of Industry 4.0, driving the growth trajectory of the market.
To understand how our Machine Vision Market report can bring a difference to your business strategy, Inquire about a brochure at 
https://market.us/report/factory-automation-and-machine-vision-market/#inquiry
Top Trends in Global Machine Vision Market
Industries are generally growing and are more interested in developing advanced technology. Industry 4.0 or the "Industrial Internet of Things", are emerging innovation that will transform manufacturing industries. The Industrial Internet of Things also shows a significant growth in productivity, refining product qualities, reducing waste, and enhancing manufacturing flexibility. It also decreases operational costs.
This innovation has seen the adoption of Cyber-Physical System technology. Components like sensors collect data from producers to help identify and trace subassemblies and parts. It allows devices to communicate, control, and interact with one another. The market is progressing in data analytics capabilities which will make use of all that analyzed data by vision equipment for quick intervention in industry 4.0 factories.
Manufacturers are increasingly open to new ideas and lower prices, which can be achieved through long-term partnerships with other firms. Independent manufacturers may hire third-party vendors to sell their products. Machine vision manufacturers focus on product innovation and differentiation. They continue to consolidate through mergers & acquisitions, joint ventures, and collaborative partnerships. These trends are fueling the market for machine vision products.
Market Growth
The rapidly developing healthcare and automotive sectors in emerging nations such as Brazil, India, South Africa, and China are also fueling the machine vision market expansion. These countries must improve their healthcare industries due to a rapidly aging geriatric population, rising per capita incomes, increasing patient volumes, and an increasing need for quality control of products. These economies have increased their investments in healthcare infrastructure and facilities. With the increasing use of machine vision in the healthcare and automotive industries, there are growth prospects for this market. Furthermore, advances made possible through Industry 4.0 will continue to fuel growth within this space over the forecast period.
Regional Analysis
Asia Pacific Region held the largest market share in 2022, taking up 41.6% of the total share. It is predicted to expand at an impressive rate during the forecast period due to the many manufacturing industries throughout this area. This provides lucrative growth prospects for the semiconductor, pharmaceutical, and automotive industries as well. North America boasts more technological advances facilities with higher technological adoption rates. Machine vision is expected to expand further as a result.
Europe will see significant growth over the next few years. Modern technology and automation are key to market vision systems. This market will continue to grow due to the increasing demand for quality inspection and automation in production facilities. Due to the economic slowdown, the Middle East and African markets are growing slower. Slowly, the sector is shifting away from oil and gas to other service and manufacturing industries. There is a chance to increase investment in the processing and manufacturing industries of the region. This will lead to a rise in demand for the machine vision system.
Competitive Landscape
The competitive landscape of the market has also been examined in this report. Some of the major players include Allied Vision Technologies GmbH, Basler AG, Cognex Corporation, Keyence Corporation, LMI Technologies Inc., Microscan Systems, Inc., National Instruments Corporation, OMRON Corporation, Sick AG, Tordivel AS, ISRA Vision
Have Queries? Speak to an expert, or To Download/Request a Sample, Click here.
Scope of the Report
| | |
| --- | --- |
| Report Attribute | Details |
| Market Value (2022) | USD 14.4 billion |
| Market Size (2032) | USD 29.4 Billion |
| CAGR (from 2023 to 2032) | 7.6% |
| Asia Pacific Revenue Share | 41.6% |
| Historic Period | 2016 to 2022 |
| Base Year | 2022 |
| Forecast Year | 2023 to 2032 |
Market Drivers
The machine vision market has experienced a major transformation in robotics and automation. Machine vision is now an essential tool in industrial automation, particularly in the automotive and consumer electronics industries, where industrial robots are increasingly being used. This has led to an uptick in demand for machine vision systems integrated with vision-driven controllers. This helps robots to see and respond more efficiently when guided by the vision system. Furthermore, this vision-enabled component of the machine vision system can be beneficial in pharmaceutical production. This is possible as intelligent inspection records everything including process data.
Machine vision is expected to expand in the coming years due to rising demands for quality assurance and automation. Quality control is advantageous to manufacturing companies as it guarantees product safety and quality. These machine vision systems evaluate images of products to detect any production issues early and save time. As a result, machine vision systems will become even more commonplace within manufacturing facilities.
Market Restraints
This market may be negatively impacted by a shortage of professionals. Testing multiple products with one smart camera is difficult, making qualified workers essential. The machine vision system requires expertise and specific knowledge. Hence, this limitation could limit market growth over the forecast period. Machine vision systems need ongoing maintenance and attention which increases costs. Consequently, revenue growth has been held back due to rising cyber threats against industrial machine robots and other devices.
Market Opportunities
Machine vision offers many market opportunities, such as vision-guided robotic systems which combine industrial robots and machine vision devices. These systems are user-friendly, versatile, and easy to implement due to their ease of use and excellent integration. While fixed robotic processes were once commonplace, industrial robots using this technology now direct goods to specific locations or sections for additional operations like pick, place, or welding. There's greater demand from packaging industries which can be randomly stacked or combined. Robot vision makes manufacturing simpler and more economical while producing higher-quality output.
Grow your profit margin with Market.us – Purchase This Premium Report at https://market.us/purchase-report/?report_id=66513
Report Segmentation of the Machine Vision Market
Type Insight
The machine vision market can be broken down into three distinct types: 1D vision, 2D vision, and 3D Vision. Of these segments, 2D Vision systems are expected to hold the largest share over the forecasted period. Machine vision systems are utilized in digital cameras to take pictures of objects. 2D maps contain coordinates (X, Y) as well as light reflection images which were traditionally employed to verify prints, read barcodes, orient labels and assess print quality.
3D machine vision systems typically utilize multiple camera systems. This helps you precisely position and measure your product, as well as ensure smooth operation. Forecasts predict this segment will see strong growth over the coming years. Multiple cameras are placed at various locations to facilitate 3D positioning. A 1D machine vision system also can classify defects in manufactured items like metal, plastic, continuous or cycled processes, and sheets or rolls made of metal or plastic.
System Insight
The machine vision market can be divided into smart camera-based and PC-based segments based on the system used. The most popular segment was PC-based machine vision systems. A PC-based machine vision system consists of a computer with an operating system running software designed for image analysis, decision-making, and transmitting pass/fail data to other systems. Products in this category could include hardware, software or services used in common vision systems as well as robotic cells.
PC-based machine vision systems are widely used for quality positioning & guide, measurement, automotive pharmaceutical & chemical identification. It is also used in preventive maintenance pulp & paper printing & labeling assurance & inspection food & drink postal & logistics applications and more. Machine vision systems also known as vision systems feature multiple cameras which scan products on an assembly line while collecting data.
End-Use Insight
This market can be segmented into various end-use segments, such as semiconductors, automotive, healthcare, and manufacturing. Globally, the automotive sector is projected to experience strong growth over the forecast period. The automotive sector utilizes machine vision systems for testing, inspection, presence inspection, existence inspection for test purposes final inspection, and error inspection. They may also be employed in robot guidance systems for automation in production lines or dimensional measurements.
Machine vision systems inspect PV cells for chips and cracks, looking for defects and cracks. In addition, Machine Vision can also be employed in the assembly of PV cells into aluminum frames and form panels.
The food and beverage industries are projected to experience the highest compound annual growth rate during this forecast period. The majority of MV systems used in manufacturing are used for packaging or bottling operations. Healthcare, as well as other sectors like banking, retail, food, and drink production, agriculture security surveillance rubber processing, are expected to see significant increases in their use over the coming years.
For more insights on the historical and Forecast market data from 2016 to 2032 – download a sample Machine Vision Market report at https://market.us/report/factory-automation-and-machine-vision-market/request-sample/
Market Segmentation
Based on Type 
1D Vision
2D Vision
3D Vision
Based on System
PC Based
Smart Camera Based
Others
Based on End-Use
Semiconductor
Healthcare
Automotive
Manufacturing
Others
Based on Geography
North America
Western Europe

Germany
France
The UK
Spain
Italy
Portugal
Ireland
Austria
Switzerland
Benelux
Nordic
Rest of Western Europe

Eastern Europe

Russia
Poland
The Czech Republic
Greece
Rest of Eastern Europe

APAC

China
Japan
South Korea
India
Australia & New Zealand
Indonesia
Malaysia
Philippines
Singapore
Thailand
Vietnam
Rest of APAC

Latin America

Brazil
Colombia
Chile
Argentina
Costa Rica
Rest of Latin America

Middle East & Africa

Algeria
Egypt
Israel
Kuwait
Nigeria
Saudi Arabia
South Africa
Turkey
United Arab Emirates
Rest of MEA
Key Market Players:
Allied Vision Technologies GmbH
Basler AG
Cognex Corporation
Keyence Corporation
LMI Technologies Inc.
Microscan Systems, Inc.
National Instruments Corporation
OMRON Corporation
Sick AG
Tordivel AS
ISRA Vision
Sick AG
FLIR Systems
Optotune AG
USS Vision
ViDi Systems SA
Bosch Rexroth
Euclid Labs
Intel Corporation
Sony Corporation
Other Key Players
Recent Development of the Machine Vision Market
In August 2021, OMRON Corporation launched the "VT-S10 Series" new PCB examination system. It uses artificial intelligence to automate high-precision inspections.
In May 20222, PIXM launched a new solution for computer vision. PIXM uses computer-vision yech to detect phishing attacks against mobiles.
Browse More Related Reports:
About Us:
Market.US (Powered by Prudour Pvt Ltd) specializes in in-depth market research and analysis and has been proving its mettle as a consulting and customized market research company, apart from being a much sought-after syndicated market research report-providing firm. Market.US provides customization to suit any specific or unique requirement and tailor-makes reports as per request. We go beyond boundaries to take analytics, analysis, study, and outlook to newer heights and broader horizons.
Our Blog: